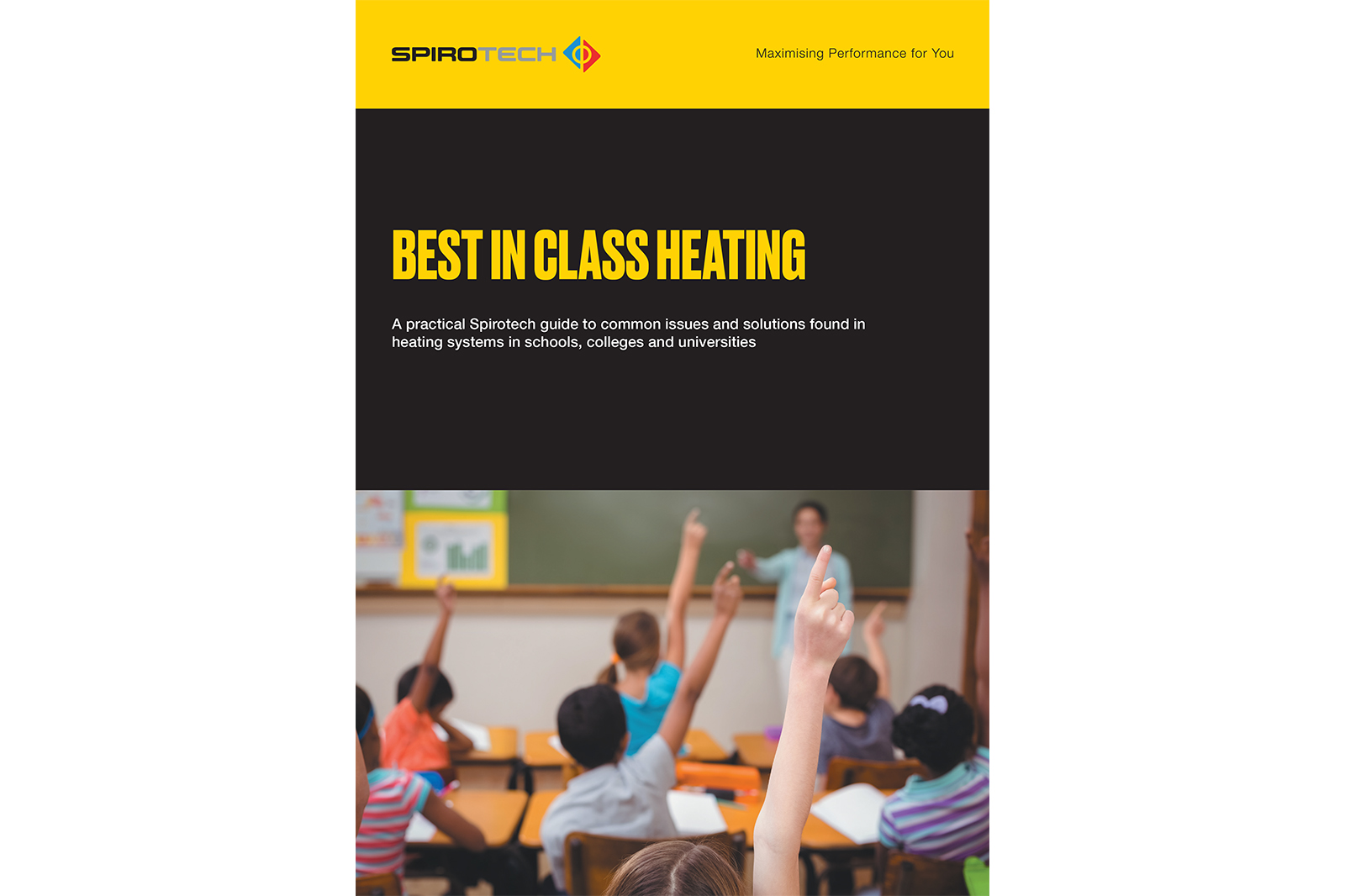 Spirotech has released a problem-solving specification guide aimed at helping estate managers, specifiers and M&E contractors working in the education sector.
Best in Class Heating explores the issues that can arise in heating systems in schools, colleges and universities, whether that is for a refurbishment or a new-build. It outlines 8 steps to achieving better system water quality, alongside highlighting specific technologies best suited to particular solutions.
The guide points out that the system water is the most important component in any closed heating or cooling system and maintaining it in a good condition is critical. Where there is an issue, carrying out a water quality test can help identify the nature of the problem and help suggest the solution.
Special Projects Engineer Steve Simmonds said: "Spirotech has a long track record of successfully working with contractors and system designers in the education sector. Our deaeration, dirt separation and pressurisation equipment can be found in many top universities and schools.
"As a leading solutions provider, we are keen to support the industry we do business in by sharing that experience and expertise, which is why we have created this guide.
"Indeed, the government's Schools Rebuilding Programme has increased the focus on maximising the performance of heating installations through its pledge to transform 500 schools into 'modern energy-efficient buildings', including replacing ageing systems with upgraded 'green' models."
Spirotech is offering schools and colleges two levels of system water testing, from a basic sampling and laboratory analysis to a full water analysis and in-depth report.
Steve added: "Good water quality management within a properly set up system will combat corrosion and scaling and prevent the build-up of potentially toxic micro-organisms, while also delivering greater efficiency, reduced maintenance and, ultimately, a longer system life."
The specification guide is available to download free of charge at spirotech.co.uk/renovation
To further support estate managers, specifiers, and M & E contractors, Spirotech has also launched a new CPD: Understanding Water Quality & Total Solutions. Presented by a member of the Spirotech technical team, it looks at common problems caused by poor water quality, from balancing issues and pump inefficiency to kettling and poor circulation. Other topics in the CPD include hydronic stability, the latest regulations, how water conductivity causes corrosion, and the impact of hard and soft water. Bacterial contamination is also covered.
To register interest in a training session, visit www.spirotech.co.uk/cpd