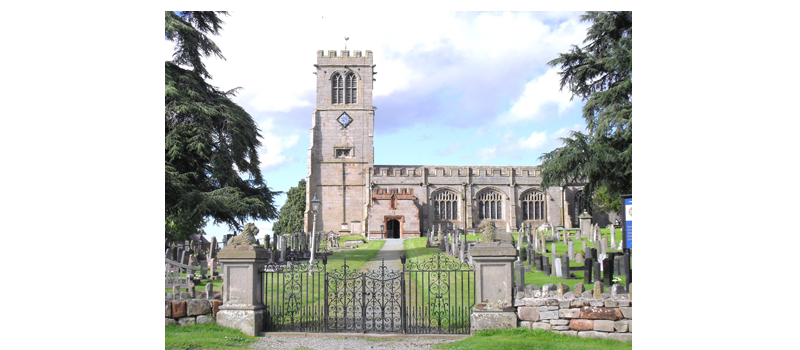 Smith's Fan Convectors has supplied ten Caspian Low 120/12 fan convectors to heat up St Chad's Church in Hanmer – one of the oldest churches in Wales.
The Caspian product was recommended because of its dual ability to provide almost instantaneous heat to large spaces and deliver good heat where warmth is required quickly and often intermittently. St Chad's originates from 1486 and the entire heating system has been upgraded to protect its heritage and regular use of the historic building.
The second phase of the project will see new kitchen and toilets, as well as the roof recovering provided, for which more local and other funding sources are required. The fan convectors have been poly-coated to complement the sandstone pillars, in order to integrate them into the church.
Stuart Tole, a warden at St Chad's, said, "The system is up and running and it's working incredibly well.  The installer commissioning the system got the temperature in the church up to 25°C. Our church is large and the previous system, dating back to 1959, struggled to maintain any kind of heat because it was all radiators.
"The great thing about Smith's fan convectors is that they get up to temperature very quickly and then switch off. The church is old and is far from air tight, so once the temperature drops, Smith's fan convectors switch back on and bring the place back up to the correct temperature. Everyone has commented on how lovely and warm the church is now and this is going to really help with keeping our church at the heart of this community."
For more information on Smith's, visit www.smiths-env.co.uk/commercial.