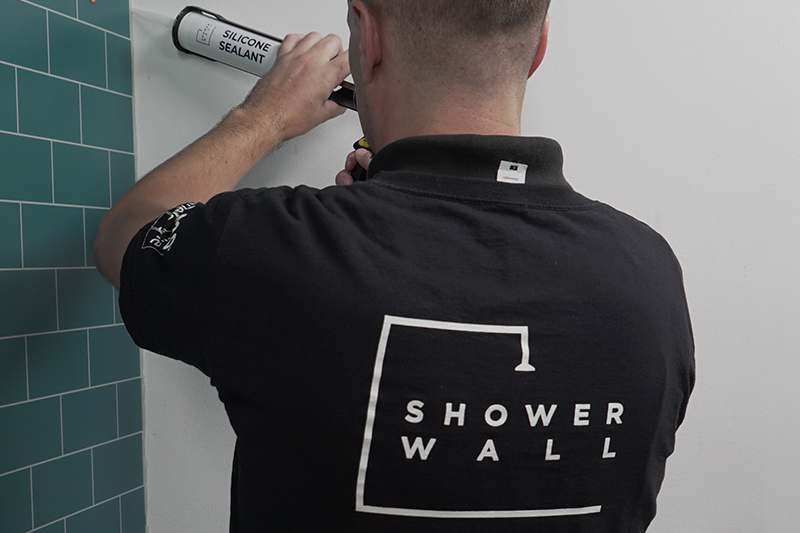 Showerwall has launched its new Find a Fitter programme and is calling for installers to register at www.showerwall.co.uk/fit-it
Aimed at sole traders and bathroom installation businesses across the UK, the scheme centres on building a nationwide network of trusted installers for its Showerwall panelling in high pressure laminate and acrylic. Showerwall is committed to professional installation standards.
As an assurance of professionalism and quality, installers included in the directory are required to comply with a list of terms and conditions which includes verifying that they are registered with well-known company bodies such as Checkatrade. Their websites and social media platforms will also be checked for reviews and engagement as part of the vetting process to gain approved status.
Approved installers will benefit from increased business potential in their local area by being listed on the brand's website where consumers can easily search for them by local postcode. They will be actively encouraged to share their projects on social media, helping to build a Showerwall community online.
Installers will receive a gift on registration, as well as regular product offers, and will benefit from a comprehensive support package to help with training and sales. A new trade brochure provides technical, product and installation advice and there are two new training videos with step-by-step installation guides demonstrating how easy and fast it is to install the high pressure laminate and acrylic panels around baths and within shower enclosures. An express sample service will provide décor swatches and literature to help with consumer decision making.
Steph Harris, Showerwall's Product Manager, says: "Wall panelling is one of the fastest growing markets and there is currently a gap between buying the product and finding someone with recognised experience of fitting it and this presents a significant opportunity for Showerwall.  We've launched Find a Fitter so that we can build an online community of installers who will have the opportunity to share their work and win more new business locally through their association with a leading bathroom surfacing brand.
"Showerwall is an easy product to fit for any competent tradesperson, but at the moment there isn't a recognised pool of professional installers, as there is for example with tilers, and this is something we want to create through Find a Fitter."