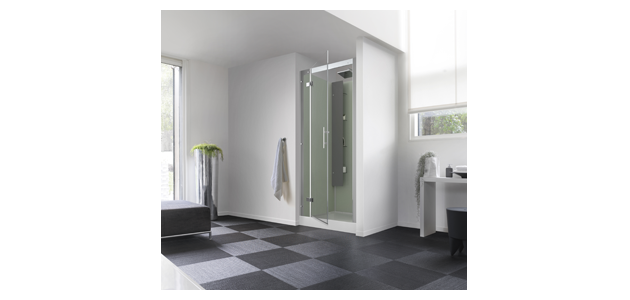 Saniflo has unveiled a new website for its range of Kinedo shower cubicles. Available at www.kinedo.co.uk, the easy to navigate website includes information about the new Kineprime and the new Kinemagic designs of Serenity, Style and Design.
Other features of the website include a new Testimonial section – which shows recent case studies for Kinedo – installation manuals, and a section which compares the time to install a Kinedo cubicle versus the time to install a shower enclosure with tray and tiles.
Cubicles offer a swift and hassle-free showering solution for any shape or size of bathroom and en suite. In most cases, you can have a watertight enclosure (without using silicone), complete with the shower, controls and doors fitted and ready to enjoy in less than two hours.
As with fitting any shower, there are just three main considerations: floor construction, waterproofing, and drainage. The quality and reliability of the products used are essential.
The Kinedo range of superior quality shower cubicles includes Kinemagic with three new models: Design, Serenity and Style, plus Horizon, Moonlight, Kineprime, Consort, Sanidoor and Traymatic and has been designed by the team at Saniflo to offer a comprehensive range of complete showering solutions for all applications.
In addition, the Kinemagic website available at www.kinemagic.co.uk offers information specifically for the Kinemagic range.