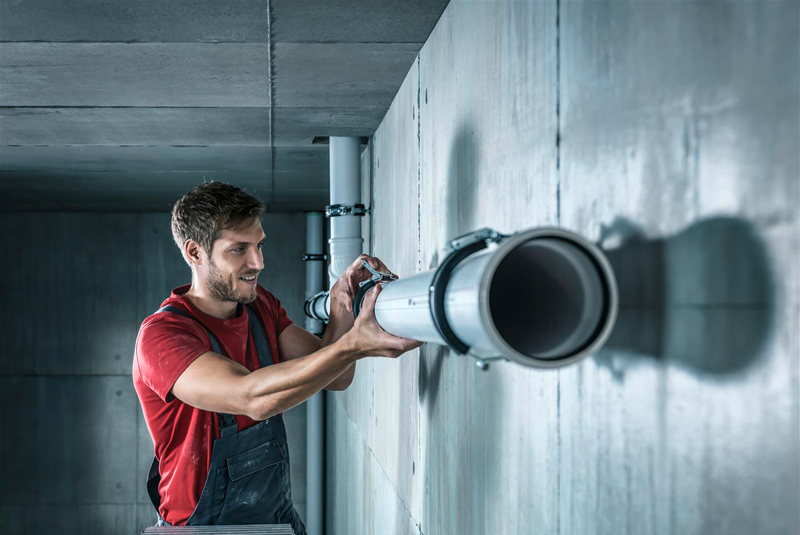 REHAU has launched a new CPD course for professionals who want to learn more about the specification and installation of acoustic soil and waste pipework solutions.
Fully accredited by CIBSE, the course aims to introduce best practice in the design and specification of soil and waste pipe systems to ensure quieter installations. Acoustic pipework is said to be particularly important in multioccupancy buildings, such as residential accommodation, care homes and hospitals, where noisy pipework can have a detrimental effect on the building's users.
The course opens with the fundamentals of acoustics, explaining noise transfer and pollution, before moving on to design considerations and standards. In this section, attendees on the course will find out more about the requirements for acoustic pipework in the Building Regulations, the market expectations for noise pollution in different settings and how acoustic pipes are tested.
The CPD course also touches on fire safety considerations and BIM Level 2 before going on to share practical guidance about which pipe materials and joints perform better acoustically and how to achieve more successful installations.
Drew Clough from REHAU, said: "Since we introduced the RAUPIANO system to the UK, we've had a lot of interest from industry professionals who want to know whether it's right for their projects and how to design and install it. We've pulled all that information together in one CIBSE-accredited course to answer those questions and provide the necessary technical information to inform the specification process. It's absolutely free to attend, and in our opinion, it's a must for anyone involved in the design and installation of soil and waste pipes, particularly in multi-occupancy buildings."
REHAU's acoustic soil and waste pipework CPD course is available at a customer's premises across the UK and can be booked via the link www.rehau.uk/cpds.