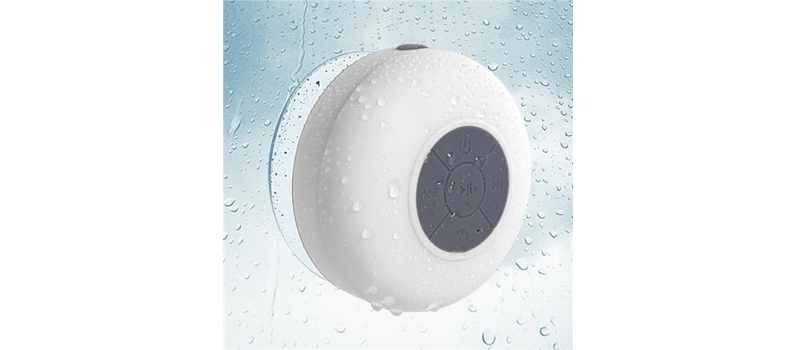 Installers who purchase a Redring Expressions Revive Shower before 30th September 2015 will receive a free waterproof Bluetooth speaker worth £15, as part of a new promotion from the showering and hot water solutions manufacturer.
Installers can claim their bathroom friendly wireless speaker at www.redring.co.uk/speaker, where they simply need to enter their personal details and upload proof of purchase.
The new Expressions Revive shower has been designed to meet the needs of installers working to tight deadlines, and features SmartFit2 Connectivity, with eight compression fit options, eight push fit options and six cable entry options, making installation both quick and easy.
The shower's contemporary slim profile design, alongside its chrome highlights, chrome 6-mode showerhead and chrome riser rail and fittings, make it an ideal choice for installers looking to add a touch of style to any bathroom.
A special push fit to compression adaptor is included as standard and improved working access has been incorporated into the design of the shower to enable installers to work comfortably in tight spaces.
Nick Mawby, Category Manager for Water at Redring Xpelair, said: "Expressions Revive is the ultimate solution for installers searching for an easy-to-fit shower that blends in with the bathroom and we are confident that once tried, installers will continue to use Revive for years to come. The Bluetooth speaker gives an extra incentive to try this new solution and to see for themselves why we are so enthusiastic about the newest addition to our range."
The waterproof Bluetooth speaker promotion is open to all UK installers aged 18 or over and the closing date for claims is 31st October 2015.
To find out more about Redring's new products, visit www.redring.co.uk.