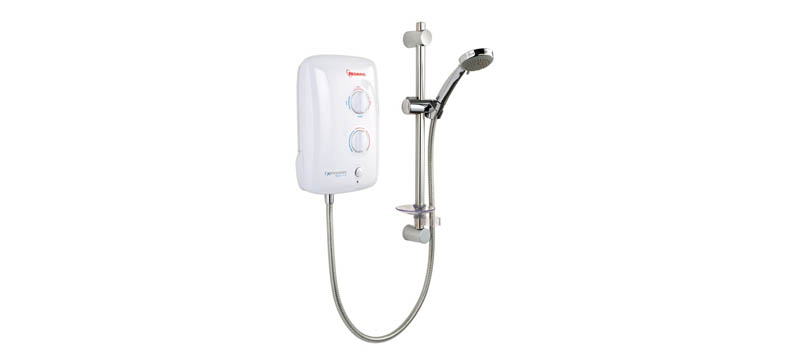 Installers who purchase a Redring Expressions Revive shower between now and 30th June will be eligible to claim £10 cash back, as part of a new incentive to reward installers who choose this easy-to-fit shower.
Cashback forms are available on the Redring website or from wholesalers and trade counters across the UK.
Redring Expressions Revive has been designed with users and installers in mind. For installers, the SmartFit2 connectivity offers eight compression fit options, eight push fit options and six cable entry options, making installation simple and rapid.
The Expression Revive's contemporary design, slim profile, and easy to understand controls will undoubtedly appeal to end-users. Its chrome highlights, chrome 6-mode showerhead and all chrome riser rail and fittings will look stylish in any bathroom.
Redring Expressions Revive has also been designed to offer improved working access and a special push fit to compression adaptor is included as standard, making it the most flexible option on the market.
Nick Mawby, Category Manager for Water at Redring Xpelair, said: "Expressions Revive is the new class leader in showering. Once tried, we're confident installers will buy Revive time and time again thanks to its ease of installation and feature packed design. And with the £10 cash back promotion, now is a great time to try this new solution."
The £10 cash back promotion is open to all UK installers aged 18 or over and the closing date for claims is 31st July. The offer is available on Redring Expressions Revive models X7R, X8R, X9R, XP7R, XP8R and XP9R.
All models in the range come with a two-year guarantee. The cash back claim forms and the terms and conditions can be found at www.redring.co.uk.