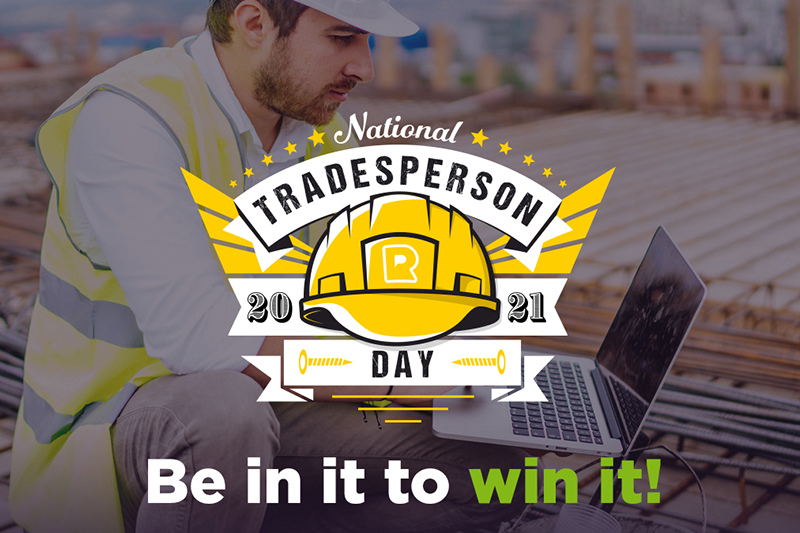 In acknowledgment of National Tradesperson Day on 17 September, find-a-tradesperson platform Rated People has launched a series of awards to recognise the UK's tradespeople.
National Tradesperson Day is a chance to celebrate the talent of the country's tradespeople. The UK has one of the most skilled trade sectors in the world, with 94% of all ratings left for Rated People tradespeople being for 4 or 5 stars out of a maximum of 5.
Rated People's awards will recognise the hard work and excellence of the tradespeople on its platform across five different categories. These include the Top-Rated Tradesperson Award (most 5-star ratings received from homeowners in 2021 so far), the Strongest Start Award (most homeowner job leads purchased and most positive ratings in a 3-month timeframe for new joiners), the Rated People Veteran Award (longest serving tradesperson), the Hardest Working Award (most homeowner job leads purchased in 2021 to date) and the Creativity Award (the tradesperson with the most creative company name). The winners will all receive a Rated People mug and a tea and biscuits package, so they can enjoy a well-earned break!
Adrienne Minster, CEO of Rated People, commented: "Our tradespeople work incredibly hard and respond to homeowners' needs around the clock. They bring joy to homes by installing dream kitchens and bathrooms and are also the first port of call to save the day in a home emergency. We wanted to let them know that their professionalism and skill doesn't go unnoticed – it's greatly appreciated!"