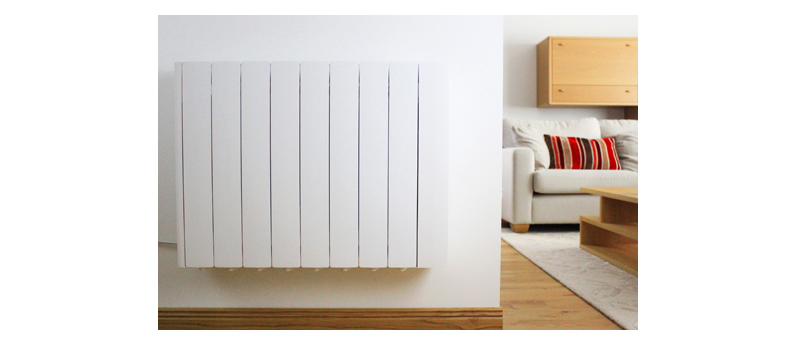 The Radiance Dynamic Heater is designed to meet the heating demands of the modern home with designer styling to blend with any décor and the latest innovations to enhance heating comfort and lower energy usage.
They are suitable as a heating solution for apartments, domestic dwellings, holiday homes and offices. Unlike other heaters on the market, the Radiance is manufactured from high grade aluminium designed to last.
The Heating Elements and High Performance Heating Oil are housed within the sturdy aluminium body of the heater. Due to the modular construction and air flow outlets at the top of the heater, the Radiance benefits from fast heat up times and provides an even surface temperature with optimum convection through all heating cycles.
For ease of operation, the easy-to-use digital programmable thermostat is located at the top of the heater. It will accurately control both time and temperature, is fully programmable 24/7 and offers comfort, economy, frost protection and on/off settings.
www.electric-heatingcompany.co.uk