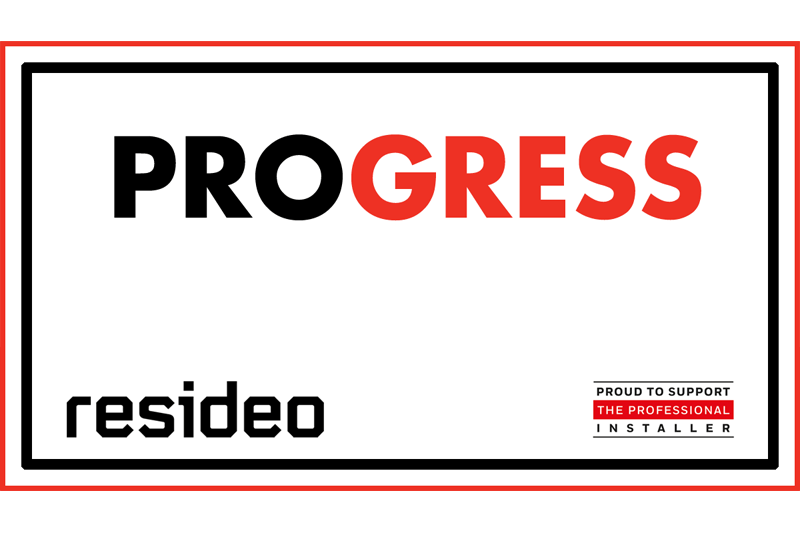 Andy Mansfield, Marketing Communications Manager at Resideo, discusses the benefits of the right training.
The world of the heating installer is changing.
New smart technologies, ever evolving product solutions and consumer expectations, are placing greater emphasis than ever on professional installers to stay one step ahead of the market.
In addition, the government's stated aim to deliver a carbon neutral future by 2050, allied to important current initiatives such as The Future Homes Standard to be implemented in just five years' time, will put the question of how we efficiently heat our homes in the future under intense scrutiny.
Homeowners will be looking to professional and qualified installers to help them better understand what is happening and guide them when it comes to compliant solutions.
In order to do so, and to protect and build business opportunities, installers need to commit to the need for ongoing training so that they can operate successfully within a changing landscape and continue to deliver the very best service to their customers.
In a way this simply extends the approach that a fully qualified professional installer will have previously adopted.
According to a recent Resideo survey, the majority of installers took over three years to qualify – the same timeframe to obtain a university degree – and over 50% say they already commit to undertake a form of training at least once a year.
Fitting training into busy work schedules can be a problem, but it can pay dividends in the long run.
It will help installers become more experienced working with a range of products, whilst remaining fully comfortable with the rapidly changing smart home trends.  The ability to provide a high-quality installation will also delight consumers who may then recommend the installer to others, resulting in more potential business.
It is imperative that product manufacturers support the professional installer when it comes to providing accessible, relevant and in-depth training opportunities.
We take this responsibility very seriously and have invested in providing appropriate and easy training access.
For instance, we offer face-to-face training in order for installers to take their knowledge of heating controls to the next level – such as the smart controls training course, which offers in-depth training on OpenTherm and load compensating technology, as well as thermostat applications including stored hot water control, single and multi-zone control (a smart multi-zoning system enables individual rooms or areas to be controlled using different time and temperature profiles, rather than heating the whole property at once).
We also offer various online training courses so that installers can learn about the T6, T4 and evohome thermostats from the comfort of their own homes.
Installers can simply register for free to gain access to Youlearn, the online training platform, whenever suits them. All courses are split into digestible chunks, with users able to track their completion as a percentage.
For more information, visit youlearn.honeywellhome.com
For more information on how we're supporting professional installers, visit www.proudtosupport.co.uk