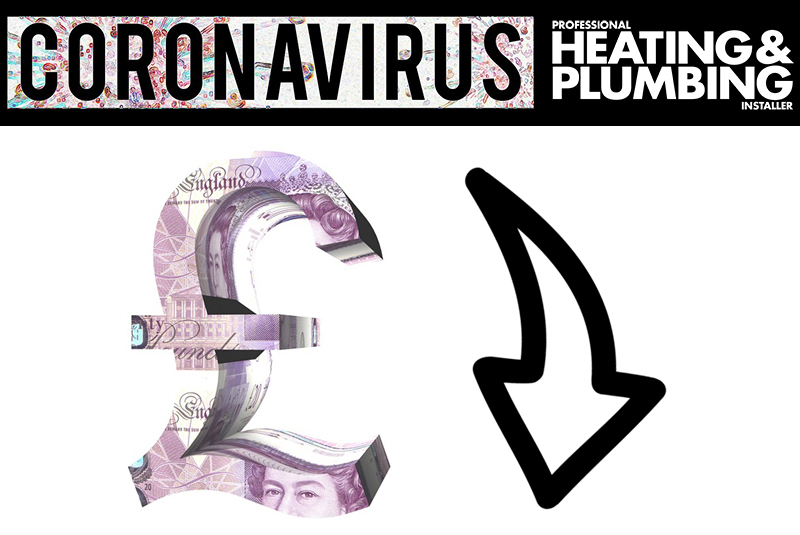 Earnings for self-employed plumbers fell by 12.7% last month as the launch of the lockdown hit the construction industry, according to latest figures released by Hudson Contract.
Analysis of payroll data for more than 2,200 construction companies in England and Wales shows weekly pay for plumbing contractors averaged at £1,030 in March, compared to £1,179 in February.
The Government imposed a wide-ranging social and economic lockdown on March 23rd but said the construction sector can continue to work under new site operating procedures developed by the Construction Leadership Council.
Self-employed plumbers in West Midlands, the East Midlands and the South East saw the biggest drop in earnings, down 31.5%, 20 % and 17.9% respectively.
Subbies in Yorkshire and the Humber bucked the trend with a 19.3% increase in earnings.
Ian Anfield, Managing Director of Hudson Contract, said: "Our thoughts first and foremost are with plumbers and their families whose health and finances have been affected by this terrible virus.
"We are closely monitoring the impact of coronavirus on the wider industry through our bellwether pay trends survey and are sharing our insights with the Bank of England so policymakers are best placed to respond to the rapidly changing situation.
"The latest survey from purchasing managers shows the steepest fall in construction output since the fallout from the global financial crisis in 2009 although housebuilding dropped at a comparatively modest rate.
"We are focused on supporting our clients as they build the housing and infrastructure that Britain will need to recover from this period of crisis."
Hudson Contract delivers the most accurate indication of subcontractor pay trends across the construction industry, using payroll data to publish the average pay for a spectrum of 17 different trades split across 10 regions in England and Wales.