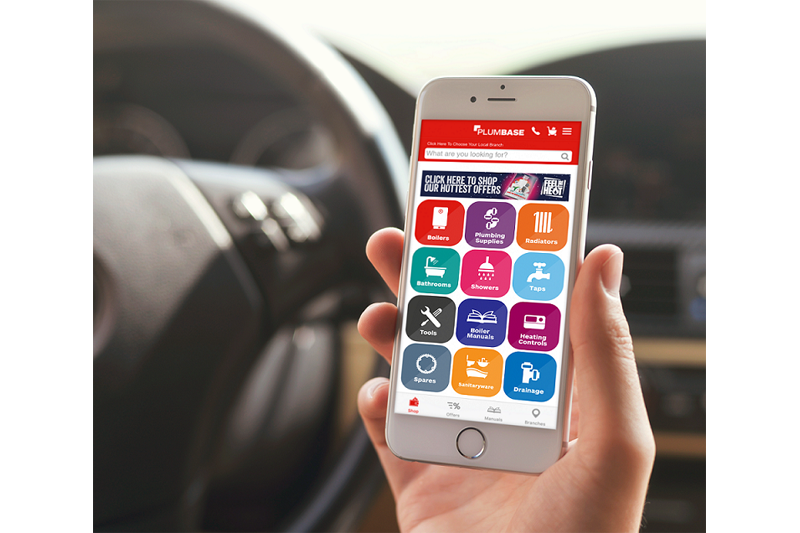 Plumbase has launched a new app, providing installers with instant access to the latest products and promotions, as well as enabling on-the-job ordering at the touch of a button.
The app has been designed to make installers' lives simpler with easy-to-navigate functionality, including clear product sections, exclusive web offers and technical support on the go.
Every element has been carefully considered for ease of use. For example, installers can now view paperless boiler manuals rather than flicking through pages of printed material. Installers can also manage their Plumbase account and use the spares finder to locate boiler parts, rather than making a phone call or visiting their branch.
Liam Gibson, Head of Marketing at Plumbase, said: "Installers often have a busy day-to-day schedule and we are always looking at ways to make their work more efficient. An app is the perfect way to streamline the ordering process, as the majority of installers have a mobile phone within hand's reach.
"Having one go-to place to manage orders enables them to access everything instantly and have access to a whole product database in one handy location."
The Plumbase app is now available to download via the App Store and on Google Play