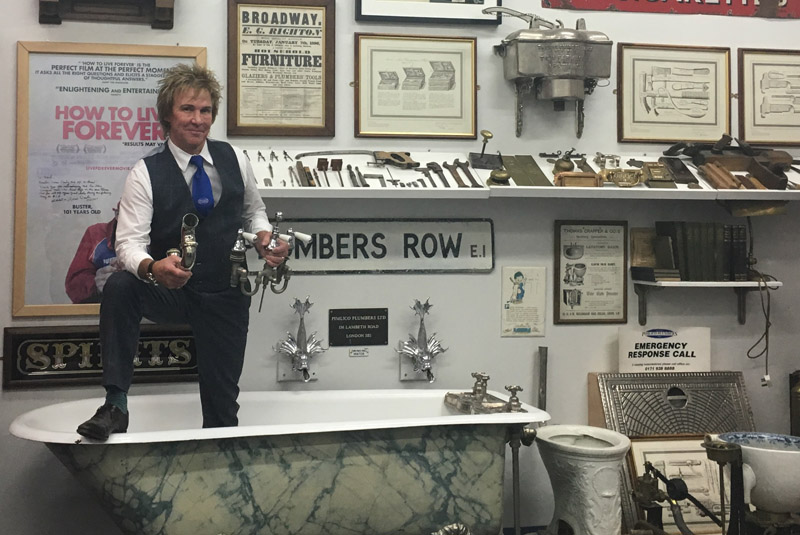 Pimlico Plumbers has unveiled plans for a £20m investment programme to support its continued growth.
The central London-based company is aiming to generate additional external investment to support the expansion of its facilities, fleet of vehicles, training of apprentices and engineer and support staff recruitment.
The company has enjoyed exponential growth in recent years, transforming it from a £10 million turnover business into a near £40 million operation in less than a decade.
Pimlico founder and Chief Executive Charlie Mullins has set a target of achieving £100million in annual in the near future and this investment will support this strategic ambition.
Among the investments required is in Pimlico Plumbers' headquarters in Lambeth, which is close to capacity. It is currently home to more than 430 people and the subject of a £1m expansion programme, to take its floor space to 40,000 sq ft.
Pimlico Plumbers is also focused on updating its 250-strong fleet of vehicles to include more electric vehicles as well as to provide for the additional engineers the company will recruit to meet existing and future demand.
The company is currently in discussions with potential investors to support its expansion, which could also include operations, for the first time, outside of the Capital. The transaction, which is expected to be completed before the summer, is being advised on by Livingstone.
Charlie Mullins said: "There are some huge obstacles for UK businesses to overcome in the short and medium term, and in my industry there is no higher hurdle than the already existing skills shortage, combined with the additional restrictions that Brexit will impose on our ability to solve it.
"Expanding aggressively now, which will include a redoubling of our training programme for new apprentices, is designed to put us ahead of the curve, and in pole position to grow as others get bogged down by the increasingly ferocious issue that is the UK's skills shortage."
Charlie added: "We need to increase the number of engineers and staff we have, and then there's our business premises, which are currently creaking under the strain of a 430 headcount.
"With more engineers comes the expense of putting more vans on the road, and a hundred extra plumbers and other trades means £2.5 million worth or vehicles alone, and that's without factoring in environmental demands on current and future fleets."
He continued, "As has been reported, I'm planning to run for mayor in 2020, but this investment is all about a huge expansion of the Pimlico brand in London, and it's also true, that the day when the sun rises on a Pimlico operation outside of the capital, while not imminent, may have moved a little closer."