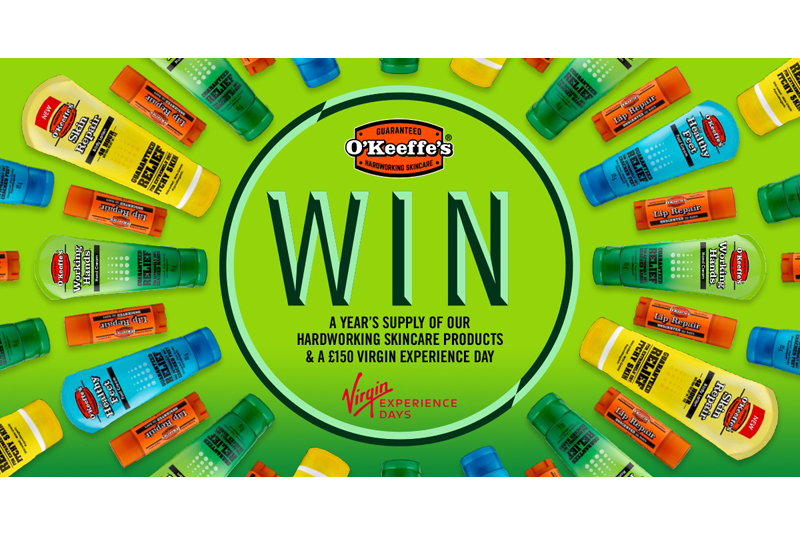 O'Keeffe's Company has launched the Hardest Working Hands Awards to celebrate hard working tradespeople who go the extra mile to get the job done.
The comapny is inviting people across the UK to nominate a family member, a colleague, an employee, a boss or a friend, who they feel deserves to be rewarded.
Nominations will be gathered via the O'Keeffe's social media pages, before a shortlist of the top five hardest working trades people is chosen by a panel of industry judges.
The shortlisted entrants, and their stories, will be shared across the O'Keeffe's social media platforms and on the O'Keeffe's website, before going to a public vote, to help the judges choose the overall winner.
Simon Damp, European Managing Director of O'Keeffe's Company, said: "At O'Keeffe's, we constantly receive testimonials from trades people who regularly use O'Keeffe's Working Hands hand cream, to provide relief from their dry and cracked hands. A condition often attributed to the work that they do and now we want to give something back to the hard-working tradespeople who regularly go the extra mile.
"If you know a tradesperson who works extra hours to get the job done, who always works to the highest standard, or who gives up their time to provide work for charities or for the less able people in the community, we want to hear about them.
"We want to hear stories of all the hardworking tradespeople, that we know are out there!"
The campaign to find the O'Keeffe's Hardest Working Hands launched in May and will be open for nominations until July 13.
The O'Keeffe's Hardest Working Hands winner will be visited by the O'Keeffe's team and the person that nominated them, to surprise them with a bundle of prizes including a Virgin Experience Day and a year's supply of O'Keeffe's Working Hands hand cream.
To nominate a tradesperson visit the O'Keeffe's Facebook Page.