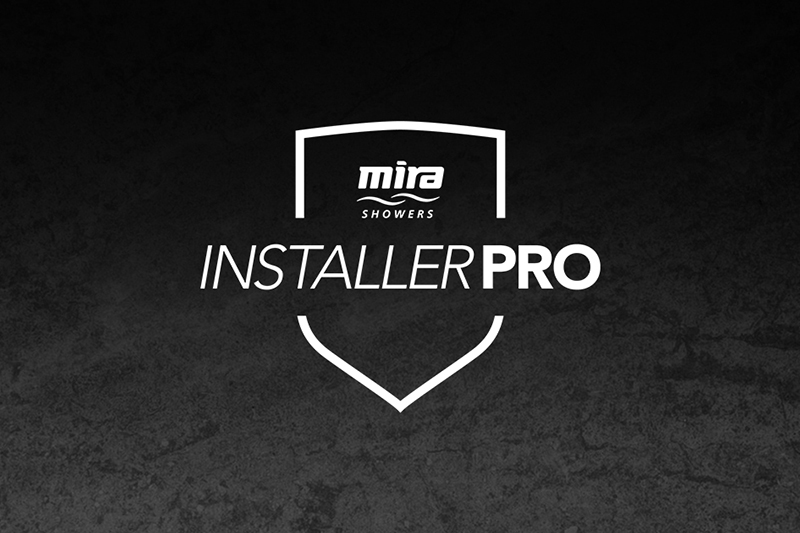 In its centenary year, Mira Showers has unveiled the Mira InstallerPRO programme – a free membership community designed exclusively for independent trade professionals. It offers priority technical support, business development tools, the latest professional training, and a range of merchandise, installer kit and retail voucher rewards.
Members who sign up for the programme will gain access to a host of benefits that have been specially shaped around the needs of installers. These include faster help and advice with product queries from a new, dedicated InstallerPRO Hotline looked after by a team of Mira Showers experts.
Another key benefit is the opportunity for professional installers to become listed through the Mira Showers 'Find an Installer' tool. This leverages the many thousands of customer enquires received by Mira Showers for installations each year. The aim is to link customers to expert Mira installers and help Mira InstallerPRO members grow their business at the same time.
In a further boost to installers looking to remain at the forefront of their profession, InstallerPRO is set to provide a comprehensive calendar of training sessions. These will encompass hands-on workshops with the latest Mira technologies as they are developed – plus tutorials on wider industry best practice covering topics from fitting to fault finding.
As yet another added benefit, InstallerPRO will also offer exclusive rewards in recognition of installers' commitment to specifying and fitting selected Mira Showers products. Members can earn points across a range of Mira Showers products by uploading details of their installations to the InstallerPRO website.
Installers can then spend their accrued points on a range of rewards. These include digital vouchers for a host of high street and online retailers, with exclusive InstallerPRO workwear, merchandise and installer kit rewards also coming soon.
Paul McGuire, Associate Channel Manager – Installer Communications at Mira Showers, said: "Mira Showers celebrates our centenary this year. An achievement which wouldn't have been possible without the ongoing support by the professional tradespeople that recommend and specify Mira. We know how important installers are in bringing our products to life and understand the part they play in ensuring our customers enjoy the very best experience with their Mira shower.
"The Mira InstallerPRO programme is our way of rewarding that support, while helping their business, and ours, grow together. It's packed with exclusive benefits designed to make life a little bit easier for installers, alongside unique rewards to say thank you from us for choosing Mira."