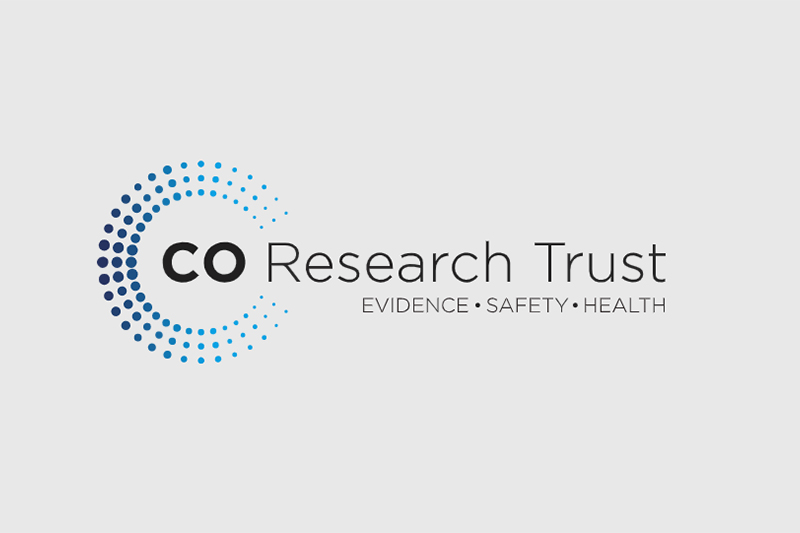 The Gas Safety Trust will now be known as The CO Research Trust, to provide a more accurate reflection of the work it carries out, and Baroness Finlay will become the new Chair of the Board of Trustees.
"Our vision is a world where people are not exposed to carbon monoxide (CO), the effects of which can be devastating," said Baroness Finlay. "We fight CO exposure through funding scientific research as we believe that this will make the greatest difference. The new name more accurately conveys the focus of our work."
Baroness Finlay is Consultant in Palliative Medicine at Velindre Cancer Centre and Honorary Professor of Palliative Medicine, Cardiff University. She has a long-standing interest in promoting carbon monoxide (CO) safety.
In 2011 Baroness Finlay chaired the inaugural research inquiry 'Preventing Carbon Monoxide Poisoning', and was also the Parliamentary Chair of the 2015 report 'Carbon Monoxide: From Awareness to Action'.
Baroness Finlay said: "The CO Research Trust is entering an exciting new phase, where the focus of attention is firmly upon understanding the mechanics of CO poisoning, thereby improving the diagnosis and treatment. I am confident that the Trust's work will have a great impact and significantly contribute to our understanding and prevention of carbon monoxide exposure".
Since 2013 the Trust has invested almost £3m in research projects and is committed to investing a further £1.5m in the next five years. Collaborating with partners has enabled the Trust to invest more in this area. This is an approach the Trust intends to continue.
Since the Trust was established in 2005 the UK's gas industry has taken significant steps forward to prevent CO exposure, thanks in part to better regulation and improved technologies. However, the picture is less clear in other fuel sectors. The new name reflects the broader focus of CO concern, beyond gas safety.
Other areas of focus for the Trust will be:
A Novel Biomarker
Better Treatment and Therapeutics
Understanding Vulnerable Groups / Co-Morbidities
Quantifying Prevalence / Data
Built Environment / Energy Efficiency Measures
Other Fuels and Environments
"The Trust aims to be a source of information and evidence relating to CO exposure. The aim of our new website is to provide easy access to the evidence that has been produced and to share it widely among the CO research community," said Baroness Finlay.
Adrian McConnell, Head of Charitable Operations at the CO Research Trust, said: "We are delighted to have the patronage of Baroness Finlay who has been a strong advocate of carbon monoxide safety for many years. Her knowledge and experience in this area, as well as her determination to drive forward change, will undoubtedly be a major asset to the Trust."
Chris Bielby, who has been Chair of the Board of Trustees since 2011, will continue as a Trustee on the Board.  Adrian McConnell said: "We are incredibly thankful for the many years Chris has dedicated to the Trust, his commitment to gas safety is unparalleled. We are delighted that he will continue on as a Trustee."
Alongside the name change, the Trust has launched a new website to provide a showcase for all the projects which have been funded by the charity to date, and also the research, reports and workshops that are currently in progress. This is now live at www.coresearchtrust.org