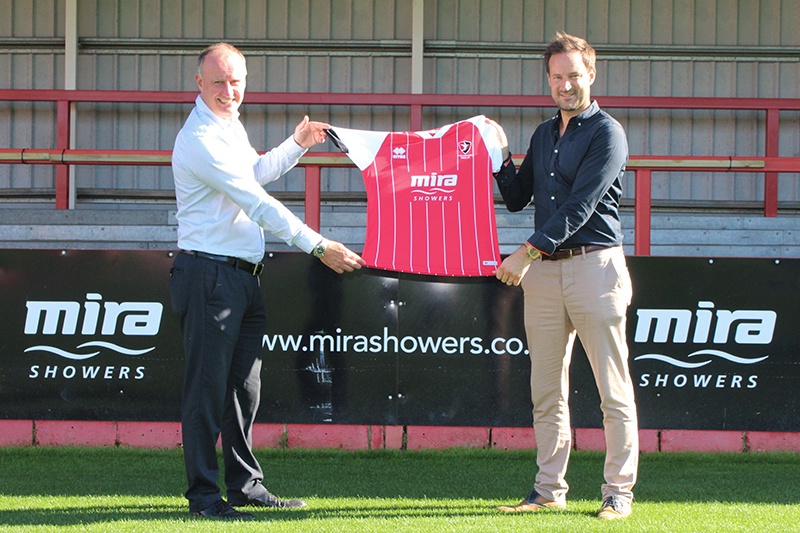 Cheltenham Town has announced that Kohler Mira has agreed a two-year sponsorship extension to continue as the front of the shirt sponsor at the club.
The new agreement sees Mira extend its sponsorship into what will be 14 continuous years as the title sponsor of the Robins, having first sponsored the club's shirts in 2008.
It will continue to sponsor the home and away shirts worn by the team in Sky Bet League Two and cup competitions until the end of the 2021/22 season.
Paul Bence, Commercial Director at Cheltenham Town, said: "Our excellent relationship with Mira means we have been working together now for 12 years and we are delighted that they have extended our partnership again for another two years.
"It is fantastic for us as a football club to be able to work so closely together with a company that employs hundreds of local people and who boast such a strong reputation in their industry.
"We are looking forward to continuing to share resources with Mira and continuing the excellent relationship that the two organisations have."
Craig Baker, Managing Director at Kohler Mira said: "We have built a strong relationship with Cheltenham Town over the last 12 years and we are delighted to be able to extend our sponsorship of the club for a further two years.  As a local business we have always been passionate about giving back to the local community and with both organisations having been at the heart of Cheltenham for so many years, we look forward to continuing to strengthen our ties and supporting the club."