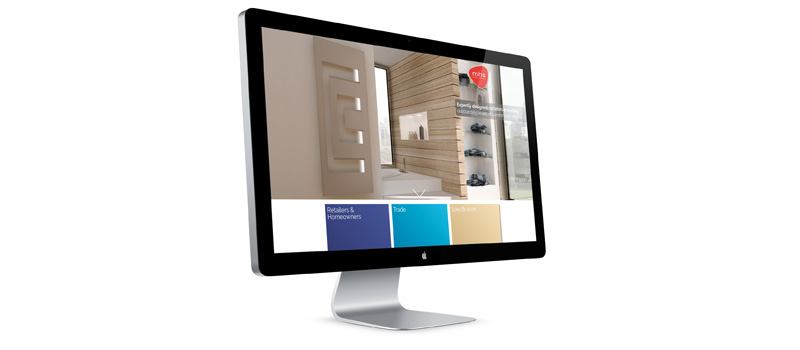 MHS Radiators has launched a brand new trade website, showcasing its full range of designer radiators and towel rails.
The site can be accessed at www.mhsradiators.co.uk and features dedicated profiles of all the company's products, including radiators with towel hanging options, towel rails, designer, multi column and traditional cast iron models.
A user-friendly interface allows for easy navigation, while showcasing a wide selection of product images and lifestyle photography to potential customers, perfectly illustrating how the radiators will look in a home or business environment. Each product page is complete with a downloadable pricelist and technical data sheet, as well as links to view the full range of complementary valves and accessories available. There is also an online heat loss calculator to assist with selecting the right size and output of radiator for the application in hand.
Among MHS Radiators' trade offering are key products such as the Multisec range of multi column radiators, boasting a column-style design perfect for period or contemporary interiors. There are also cost effective, flat panel radiators including the high specification Planatherm and the multifaceted Kompakt Plan. These are complemented by a vast selection of polished stainless steel and chrome-plated towel rails, in a mixture of classic and modern designs.
In addition to all of MHS's core trade products, the new website also boasts dedicated sections for radiators aimed at the retail and specification markets.
For more information about MHS Radiators and its portfolio of designer, multi column, period cast iron radiators and towel rails, please visit www.mhsradiators.co.uk