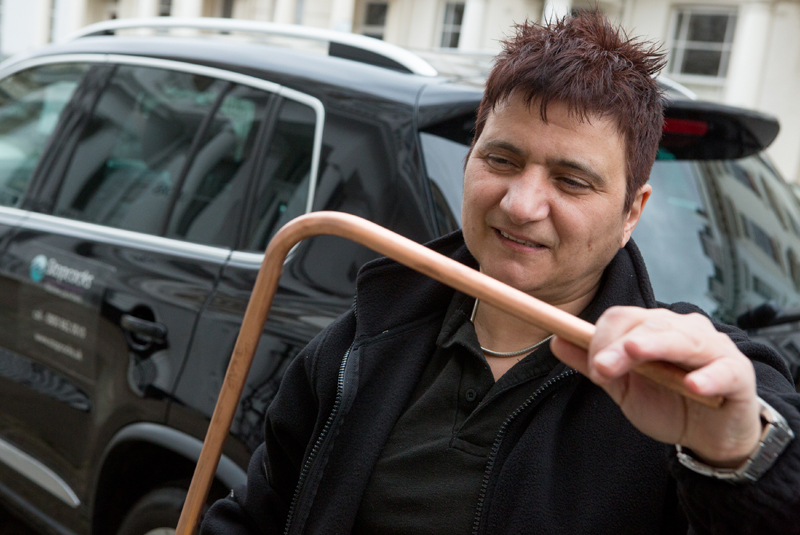 Hattie Hasan, founder of Stopcocks Women Plumbers and the Women Installers Together Event, has been awarded an MBE in the 2020 New Year's Honours List for her work supporting and promoting women in the heating and plumbing industry in UK.
Hattie left teaching and entered the industry in 1990, employing herself and day releasing herself to college until she qualified, as she was unable to get a job.
Some years later she realised that the small numbers of women in the industry meant all they were all encountering similar obstacles and levels of isolation as she was in spite of being loved and referred by all her customers.
She created a website in 2007 and from that point women began to contact her asking for support and information on how to enter the industry and gain qualifications, experience and, essentially, jobs. She still receives emails and calls every week from women asking for her help and customers in her home town of Todmorden and the Calder Valley simply won't allow her to retire!
In 2017 she relaunched Stopcocks as a national franchise, the only one of its kind for women in the heating and plumbing industry.
Next, she launched the Women Installers Together Conference in September 2017 (now an annual event in July) for all female heating engineers,  plumbers and their allies to meet and spend a celebratory day together (aided by partners Polypipe Trade and sponsors Monument Tools, Graham the Plumber's Merchant and Vaillant among others).
Hattie has declared herself "chuffed to bits", telling the BBC "I feel I am an ordinary person and if ordinary people can get recognised for the work they do, it is fantastic".
Hattie has been a regular contributor to PHPI for around a decade, and we'd like to congratulate her on a remarkable achievement.