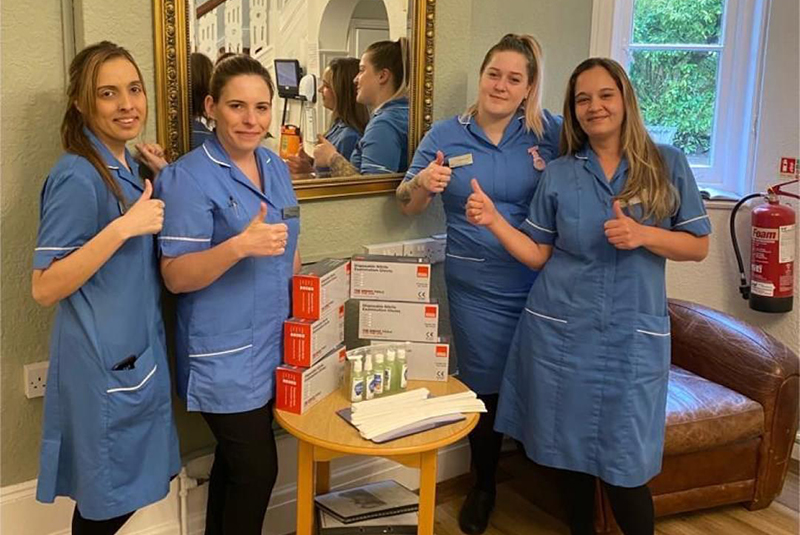 A distributor of plumbing and allied products has stepped in to donate hundreds of items of PPE stocks to support healthcare professionals.
Mark Vitow Ltd has delivered more than 500 face masks to residential and nursing homes and care providers across the UK.
The company made the donation through FindTheMasks, which is led by a global team of volunteers – supported by sponsors including Google – who are working to build a comprehensive database of PPE needs during the COVID-19 pandemic. UK lead Drew Hunt said: "We are delighted to have launched FindTheMasks in the UK. We are a crowdsourced PPE needs mapping tool that allows care providers in need of PPE to be seen by their local donors. Care providers who are struggling to source PPE can head over to our website (www.findthemasks.com/uk/) and click 'I Need PPE'. This allows us to capture vital information regarding the items most in need, as well as the facilities geographical location and delivery details. Once we have this information we can get the listing live for the local community to see and interact with".
FindTheMasks, which was originally developed by tech volunteers in the US, is now being rolled out in the UK as well as a number of other countries across the world. Drew said: "We are so pleased to see Mark Vitow Ltd find our site so soon after our launch. Since then, they have made several donations to locations currently listed on FindTheMasks. It is great to see so many businesses making a fantastic effort in supporting those frontline workers who are facing difficulties with sourcing PPE, and it has been truly humbling to see so many people coming together to support those in need."
Mark Vitow Ltd recently celebrated its 30th anniversary. Based in Hertfordshire, the family-run business supplies plumbing and heating merchants across the UK. Its donation of PPE is part of a coordinated effort by the Builders Merchants Federation.
"It has been a challenging time for individuals and businesses due to the COVID-19 pandemic but we are proud to have been able to safely continue our operations thanks to the strength of our staff and partnerships with suppliers and customers alike," says Rachel Pead, Operations Director at Mark Vitow. "We continue to support the key workers in our industry and are glad to have played a very small part in providing PPE to the heroes providing crucial care to those in need during these unprecedented times."