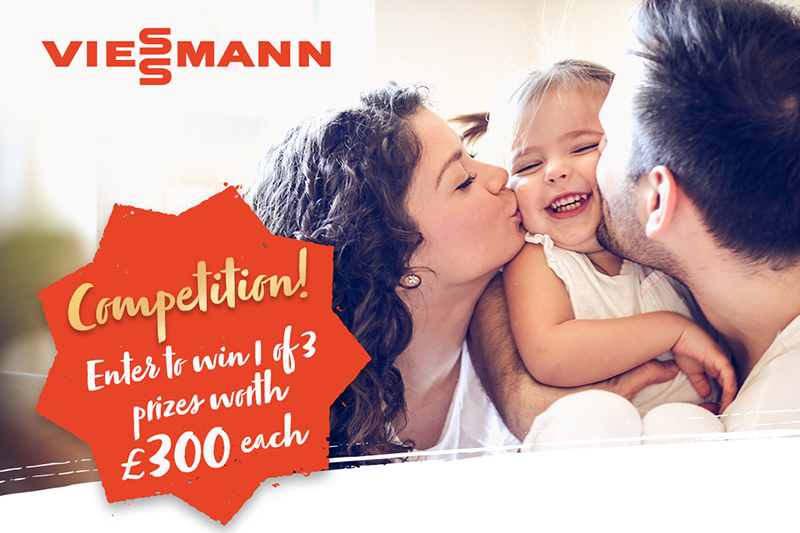 Viessmann has launched the #NationsWarmestAppreciation competition, to help children highlight people's good deeds during the first half of 2020.
The competition invites children aged 5 to 14 to nominate, by 15th August, someone they feel has gone above and beyond to help others during 2020 and to enter them into a public vote on social media to be in with a chance of winning £300. The prize will be split as £200 (£100 each) in Love2shop vouchers for the entering child and their nominee, and a £100 donation towards a charity of their choice.
"Whether it's a friend that has been picking up shopping whilst a family has been shielding, a teacher that managed to put smiles on faces via a Zoom class, or a key worker who has been working tirelessly to keep the community safe, people have shown how they can contribute to the community during challenging times without immediate thought for themselves. Let's celebrate this effort together," says James Harper, Marketing Manager at Viessmann.
To enter the competition, participants should create a drawing, picture, a story, poem or any other creative project depicting who they are choosing to nominate and why. They'll also need to include a short, written description of the submission when entering.
Nominees have until 15th August to submit their entries. Voting by the public will take place via the Viessmann website between 16th and 24th August, with winners being announced on Facebook on 25th August.
For full details of the competition, including terms and conditions, and to submit an entry, click here
"This has been a tough year for many of us, each facing our own challenges thanks to the unprecedented fallout the pandemic has brought. As a family-owned company that has pulled out all the stops to take care of its own members around the world over the past few months, Viessmann wanted to focus on all the good that has been going on around us all and how these times have also brought us all closer together," continues James Harper.
"Gratitude is timeless and because of this, we wanted to be able to help show off all the good deeds and kind acts our nation has been up to during the last six months. And by also recognising that there are still many other charities and causes that are in need of extra funding and support right now, it makes perfect sense to donate a part of the prize to those causes too."
Do you know someone your child would love to give a big thank you to, who could be entered into the #NationsWarmestAppreciation competition? Enter at www.viessmann.co.uk/warmest-appreciation. Terms and conditions apply.