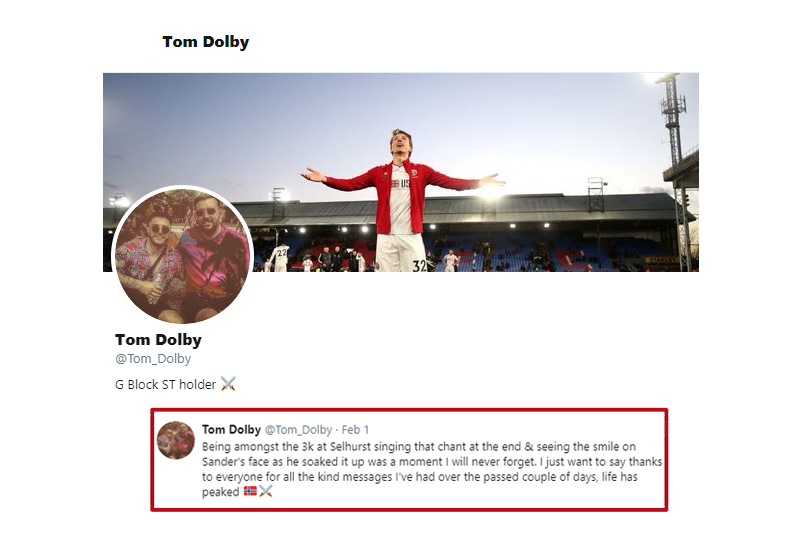 How do you pass the time in the van on the way to a job? Maybe catching up on a podcast, running through what the day has in store, or just contemplating life? For one heating engineer, listening to the radio en route to a boiler installation has led to him becoming a social media and football terrace sensation.
Tom Dolby's reworking of the Oasis song She's Electric as a tribute to new Sheffield United signing Sander Berge has blown up on Twitter and among Blades fans. With a helping hand from skipper Billy Sharp, club social media manager Eoin Doyle, and fellow season ticket holder Spencer Starkes (an electrician), Tom's chant was adopted within days of Berge arriving at the club.
"I can't tell you why but when She's Electric came on the radio, the lyrics just came to me," Tom told The Athletic.
"He's Norwegian,

Next to Norwood and Fleck he's the reason,

We'll be playing in Europe next season,

His name is Sander Berge."
Tom's new-found fame has led to him being interviewed on the BBC's The Squad podcast and the chant has been ringing out at the last two Sheffield United games. They've won both and are currently sitting fifth in the Premier League, so the chances of them actually making it to Europe next season are looking good.
You can listen to Spencer singing the song below…
https://twitter.com/billysharp10/status/1222963508054315008?s=20