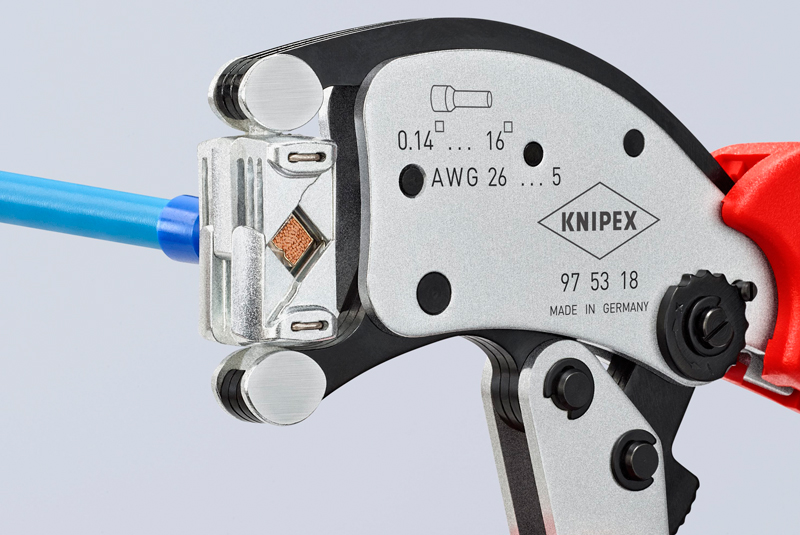 The KNIPEX Twistor16 self-adjusting crimping pliers for end sleeves have been designed to offer the user optimum flexibility, even in confined spaces.
The pliers automatically adjust to the end sleeve (ferrule) used, eliminating crimping errors which come as a result of an incorrect setting. The slim crimp head can be freely adjusted for different crimping situations and rotated 360°. It also features eight tactile locking positions, giving accessibility and allowing end sleeves (ferrules) to be crimped from almost any working position.
The square crimp profile has a capacity range of 0.14 to 16mm2 and twin end sleeves up to 2 by 6mm2 which can be crimped without adjustment. As the crimp opening is accessible from both sides, extra-long end sleeves can also be crimped by feeding them in further.
The flexible KNIPEX Twistor16 aims to offer high crimping quality time after time, due to the integral lock with self-releasing mechanism. It is also light and compact so fits into toolboxes and pockets as well as being forged in quality chrome vanadium electric steel and oil-hardened, for extra strength and durability.
For more details visit www.knipex.com.