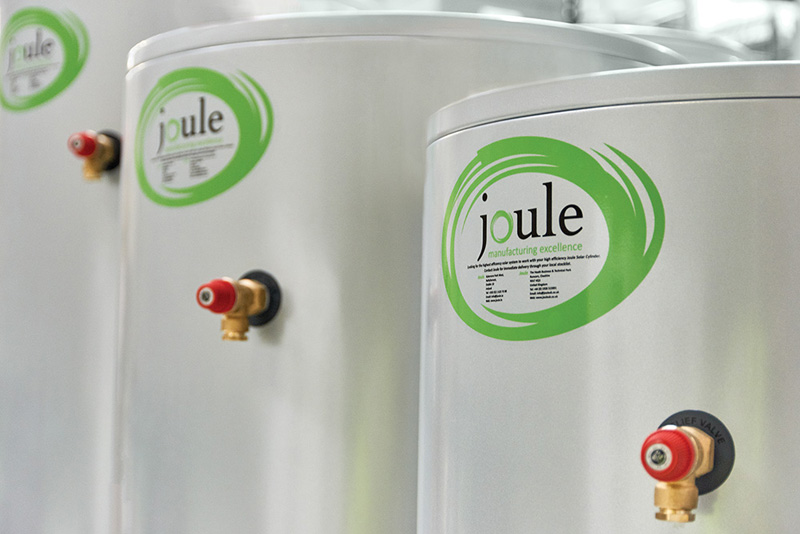 Joule has launched a winter promotion to reward installers purchasing multiple products from its unvented cylinder range.
Installers that buy three Joule unvented cylinders between October 1 and December 31 2018 will be able to claim a free Snickers hoodie*. Claims can be made by completing an online form by January 30 2019.
Joule's range of Cyclone unvented cylinders are available in direct and indirect versions, with solar, heat pump, pre-plumbed and slimline options available. The recently launched Cyclone Air cylinders incorporate an internal expansion air gap for a neat installation. All of Joule's cylinders have stainless steel tube coils as well as high heat transfer rates. The cylinders are ErP-compliant, with B-C-rated versions available as standard and A-rated cylinders can also be made to order.
David Klages, Managing Director at Joule, said: "Over the last eight years, we have worked tirelessly to develop our product range, manufacturing processes and machinery, and have listened to our customers' needs and expectations. With their high performance and quality, we believe that the Cyclone brand of cylinders lead the way for the next generation of hot water cylinder development.
"We are now the fastest-growing unvented cylinder manufacturer in the UK and we certainly couldn't have achieved this without our loyal – and growing – customer base.
"We are running this promotion to say thank you to installers who are purchasing multiple Joule unvented cylinders. We wanted to give our customers something they'd find really useful, and know that Snickers workwear is a popular choice among heating installers."
*Terms and conditions apply. Click here for further details.