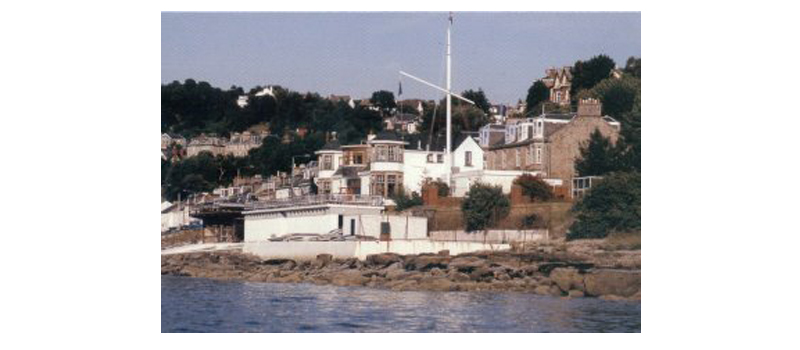 Vokèra has recently helped the Royal Gourock Yacht Club (RGYC) in Renfrewshire, Scotland reduce its energy consumption and save money by installing a Verve cascade boiler system.
The new boiler installation features two high output Verve boilers working in conjunction with the sophisticated Merlin Cascade Controller.
Founded in 1894, the Royal Gourock Yacht Club was originally known as Gourock Sailing Club and had its name changed to the Gourock Yacht Club six years later. The club has been based at its present location and clubhouse since 1902, when funds were donated for its building by James Coats of the famed thread making family, many of whom were keen sailors.
"The boilers we had in place originally were coming to the end of their lives and we required a new, more sophisticated solution," comments Ian MacKenzie, Club Commodore at Royal Gourock Yacht Club. "After discussions with Vokèra, we selected the Verve boiler and Merlin Cascade Controller. The installation was a joint effort between our contractor and Vokèra and went extremely smoothly with minimal disruption to the club. We are currently collecting meter readings so we can assess the energy efficiencies but we can already tell the yacht club is warmer and the boilers have made a real difference."
When the decision was made to replace its aged gas boilers, the RGYC approached Vokèra for advice on what would work best with the current system. The company had a strict remit about the type of appliances and how they could be integrated into the existing system. Paramount to this was the need to improve the efficiency of the plant, whilst at the same time ensuring that down time and inconvenience were minimised as much as possible. The proposed solution was to specify two Verve boilers in a cascade arrangement, providing a combined output of 94kW that would be managed by an advanced cascade control (Merlin Controller).
The Merlin, apart from managing the boilers and various zone controls and pumps, can also be expanded to include inputs from room sensors, remote controls, an external sensor, and a solar thermal system if required.
The bespoke system installed at RGYC allows the Merlin to manage the firing sequence and output of both boilers. It also manages the heating programme and the flow temperature of the boilers using the CAN Bus and Opentherm communication protocols. The Merlin unit can be controlled and updated remotely using a modem or PC connection and, whilst all of this sounds quite sophisticated, the user control is a very simple mode selector and temperature selector, which allows club staff to easily modify the required temperature and operation of the system if desired.
For news and updates, visit Vokèra at www.vokera.co.uk.