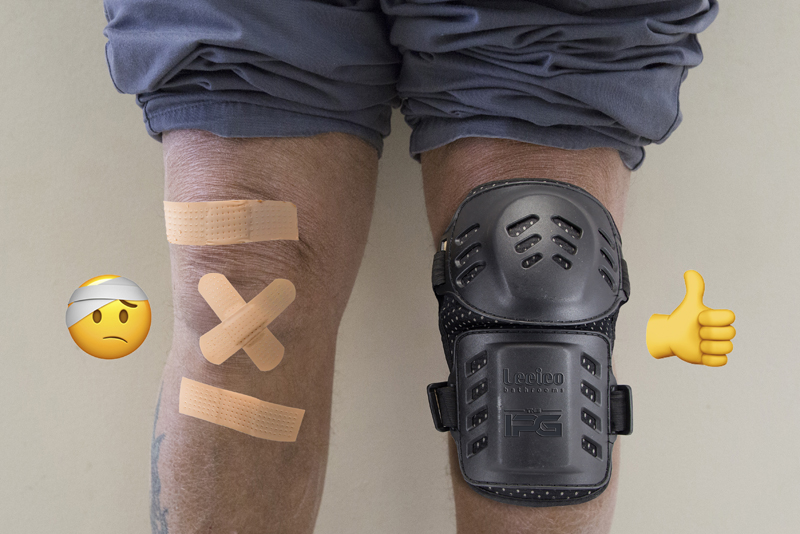 The IPG is to give away 25 pairs of kneepads to help battle 'The Problem of Plumber's Knees'.
Plumber's Knees: it's the underlying health issue known by plumbers nationwide – but may still come as quite a shock to those not in the trade.
Recent figures showed that 75% of working plumbers will experience problems with their knees as a result of the hard graft and constant kneeling associated with the profession. And perhaps even more worryingly, it was also found that a mere 41% of those asked had taken action and actually discussed their ailment with their GP.
It shouldn't come as any surprise that poor health and safety can cause big pay-outs for companies, not to mention a substantial loss of revenue for independents or those in self-employment. In 2017-18, a staggering 30.7 million working days were lost due to work-related illness and injury, costing an estimated £15 billion.
The study, which was conducted by The IPG, also found that 57% of plumbers surveyed felt that they would need to undergo a knee replacement surgery in the future as a result of the demanding nature of the job. A further 59% felt that they would be forced to retire early as a result, and with the state pension in the UK currently 66, and the possibility of it rising to 67 in future years, it's a very real issue currently facing the future of many tradespeople in the UK.
That's why, following the findings of the study and in a bid to continue to raise awareness of the condition currently sweeping the plumber's nation, The IPG is running a campaign this month on its social media channels, giving followers the chance to snap up a free pair of kneepads kindly provided by Lecico.
The competition, which commences on Friday 15th February, will give The IPG's followers the chance to win one of five pairs of kneepads every Friday for a month. To get involved, entrants will need to follow The IPG on its social channels and keep a look out each week for details on how to enter. Good luck!
You can follow The IPG on Facebook (@TheIPG), Twitter (@ipg_the), Instagram (@the_ipg) and on LinkedIn (The IPG)