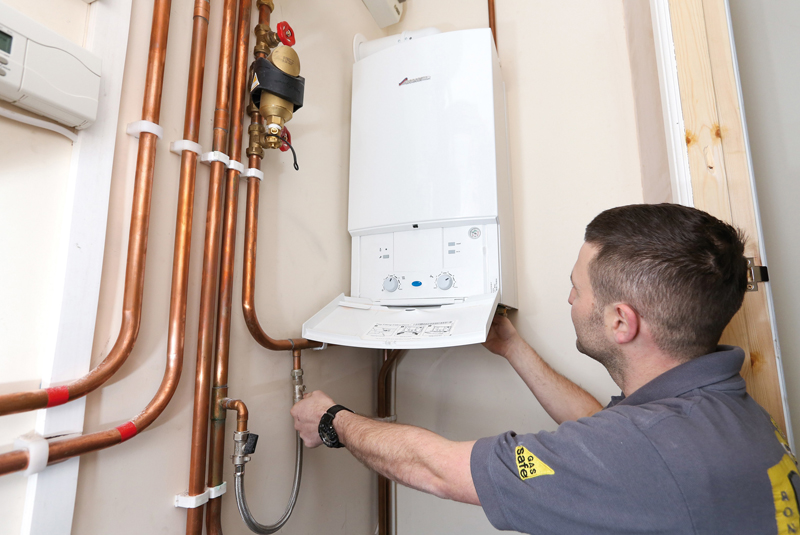 A new survey by Worcester, Bosch Group has revealed worrying statistics about the habits of homeowners and their heating systems.
The study found that almost half of Brits (42%) would not ask a heating engineer to show their Gas Safe Card before letting them work on a gas appliance, with more than one in three unaware that they should even check an installer's credentials before letting them start work in their property.
Among the reasons given for not checking were that respondents had been recommended the installer by a friend (19%), being too embarrassed to ask (12%) or simply feeling they looked genuine (11%).
Even those who said that they would ask for an installer's identification stated that there were occasions when they would be inclined to let their guard down. Over a quarter of people were less likely to check that an installer was Gas Safe registered if they had been recommended by a friend, their heating had broken down in winter (15%) or if they had struggled to find a heating engineer in the first place (12%).
However, what is just as concerning is that 1 in 10 of the people questioned by the manufacturer had never had their boiler serviced. In addition, a further 46% admitted to having skipped booking in an annual boiler service, raising further questions over the current policy of optional boiler servicing.
Martyn Bridges, Director of Marketing and Technical Support at Worcester, commented: "There is clearly a worrying indifference among homeowners when it comes to verifying the credentials of anyone who comes to work on their gas appliances. Initiatives such as Gas Safety Week are an important tool in educating homeowners and protecting the exemplary safety record of heating engineers in this country.
"However, alongside sound advice such as only using a Gas Safe registered engineer to fit, fix and service your appliances, we would like to see an increased focus on encouraging homeowners to have their gas appliances serviced every year. Nearly 80% of those we asked thought annual servicing should be made a legal requirement, and it is without question that this would have an extremely positive impact both on the safety aspect and the carbon footprint of the country's 22 million gas boilers."
For more information on Gas Safety Week, visit: www.gassaferegister.co.uk/gassafetyweek