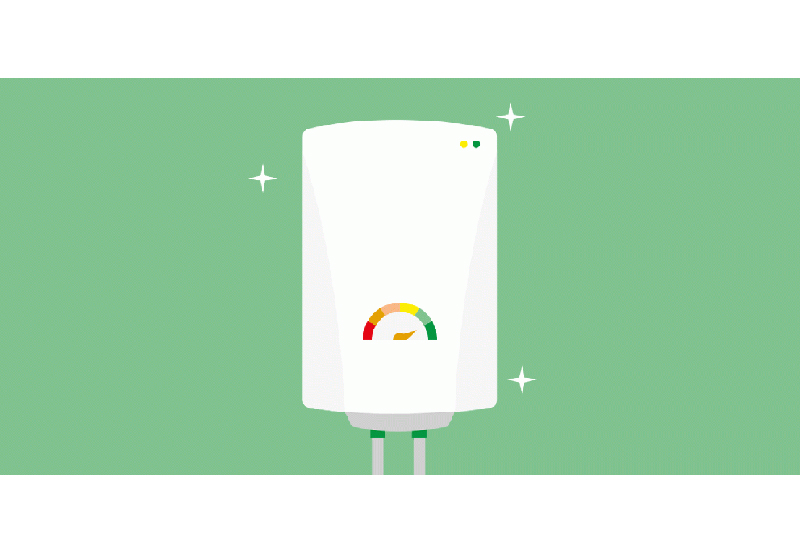 The Mayor of London, Sadiq Khan, has announced the launch of the first commercial boiler scrappage scheme of its kind, in the UK.
The scheme has been launched to help London's Small and Medium-sized Enterprises save money on their energy bills and improve air quality in the Capital.
Under the £10m Cleaner Heat Cashback scheme, SMEs in London will be able to receive a contribution of 30% towards the cost of installing a new high-efficiency, low-NOx gas or LPG boiler. This figure will increase to 35% in Air Quality Focus Areas and where new boilers are used in a hybrid system, the contribution will increase to 35% and uplift to 40% in AQFAs.
Andy Forrest, National Sales Manager from Ideal Commercial Boilers, has announced his support of the scheme, stating: "The initiative is a great incentive for businesses to reassess their current carbon footprint. For those who will have to upgrade their current heating systems there are several incentives available to help with costs. For instance, the initiative offers 30 to 35% cashback on replacement boilers, an incentive that should encourage SMEs to replace older units.
The scheme, which will be administered by the Energy Savings Trust, will start on 30 July 2018 and will run until 31 March 2020, or until the funds last.
The scheme will apply to existing coal or biomass boilers of any age and gas or LPG boilers that are a minimum of 10 years old with a minimum total output of 70kW. The replacement boilers must be at least 90% efficient and have NOx emissions of 40mg/kWh or less.
The new scheme has been welcomed by a whole host of industry experts who hope this is the first in many steps towards improving air quality and reducing energy bills, not just in the capital but across the UK.
Chris Meir, Sales Director at Remeha, said: "We applaud this positive initiative by the Mayor of London's office to incentivise the replacement of inefficient boilers with cleaner, lower carbon, ultra-low NOx condensing boilers.
"Far too many UK non-domestic buildings rely on dated, inefficient boiler plant, wasting energy, creating unnecessarily large heating bills and polluting the air with needlessly high greenhouse gas emissions.
"Replacing less efficient or ageing boilers with advanced condensing boilers, like the Remeha range, is a simple, cost-effective option that could be a small step for big environmental and financial changes. London alone expects to reduce NOx emissions by 80 tonnes a year, carbon emissions by between 20 and 70 thousand annually, and shave up to £7m off business bills. Just consider the scope for savings if carried out on a national level.
"We would therefore urge the government to follow London's lead and implement a countrywide commercial boiler scrappage incentive."
Ross Anderson, Director at ICOM, has also announced his support for the scheme and hopes it will act as a catalyst for businesses, to start considering energy efficiency improvements.
He explained: "Non-domestic buildings in London are responsible for 44% of carbon emissions and commercial gas consumption (gas boilers) are responsible for 7% of London's total NOx emissions.  As transport is cleaned up, this percentage will rise, thereby bringing more attention to the sector.
"There is widespread recognition that domestic heating requires decarbonisation but industrial and commercial energy efficiency also needs to be addressed. A commercial boiler scrappage scheme is an obvious and welcome move by the Mayor of London, Sadiq Khan, and one that will not only improve London's air quality, it will also act as a catalyst to spur businesses on to consider additional energy efficiency improvements such as controls."
Also commenting on the announcement, Steven Evans, Sales Director at Potterton Commercial, added: "Potterton Commercial supports the Mayor of London's commitment to improving air quality and reducing carbon emissions.
"London's workplaces make up around 40% of the capital's greenhouse gas emissions and 7% of its NOx emissions. However, more energy efficient heating systems can help lower emission levels and improve air quality across the city. What's more businesses will be able to save hundreds of pounds a year on energy bills by switching from an older, inefficient heating system.
"We know that there are thousands of SMEs that have old, inefficient boilers but not necessarily the funds to replace them. We look forward to working with local businesses and the Energy Savings Trust, who are helping to deliver the scheme, to find the most efficient and cost-effective solution for them, and in turn contribute to a cleaner environment for all.
"As decarbonisation of heat is a national objective we hope to see a staged rollout of similar schemes in other cities around the UK."