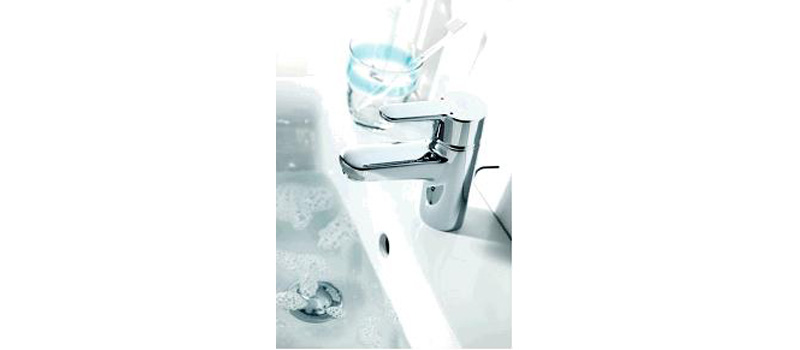 This Water Saving Week (22-28 March), Ideal Standard is supporting Waterwise, to remind people of the importance of saving water.
Last year, a study by Ideal Standard and Waterwise found that while four in five people claim to be conscious of their water consumption, the average UK adult uses over three times more water per day than they realise. Nearly three quarters (73%) of people leave showers running for an average of 1 minute 45 seconds before getting in, wasting up to 60 litres of water before every shower.
The research also found that despite the hundreds of water saving products now available, such as dual flush toilets, 57% of consumers have never actually considered using any.
These bad habits are wasting thousands of litres of water and costing households across the UK hundreds of pounds every year.
Ideal Standard is committed to water efficiency and has recognised the need to develop more water efficient products. It has introduced a number of innovative solutions, including a selection of WCs offering 4 litres of water for a long flush and 2.6 litres of water for a short flush.
All Ideal Standard basin mixers are fitted with a 5 litre per minute water regulator, therefore saving water by over 40%. Low capacity baths are available, offering a soak whilst using 20% less water.
Its Concept Blue fittings range, with IdealBlue technology is a revolutionary system engineered to use less water and energy. The amount of water held in the tap when closed is reduced by 80%, meaning less water is wasted. The low water content reduces the time taken to achieve the selected water temperature by seven seconds, saving both water and the energy to heat it.
Concept Blue basin mixers will carry the European Water Label which Ideal Standard has introduced across its entire range – a single label across Europe which clearly shows the volume of water that the tap or shower head will consume per minute if installed correctly and in accordance with manufacturer's instructions, and offers an actual performance band per product.
Tony Rheinberg, Water Saving Expert at Ideal Standard, said: "Water Saving Week is a great opportunity for the public, installers, retailers and manufacturers to think more carefully about water usage. Research consistently shows that bad habits, such as leaving the shower running before getting in, are causing people to use and waste more water, so there is a real opportunity to educate them.
"Saving water in the home couldn't be easier these days. There are plenty of products available that can save water and money, without compromising user experience. We hope that by teaming up with Waterwise for this great initiative, more people will re-consider how they manage their water consumption."
Throughout Water Saving Week, Ideal Standard will be issuing facts and tips on its popular Twitter account, to help the nation save water. Follow @IdealStandardUK and use the hashtag #WaterSavingWeek to gain further insight into the nation's water habits.
For more information on Ideal Standard's water saving products, please visit: