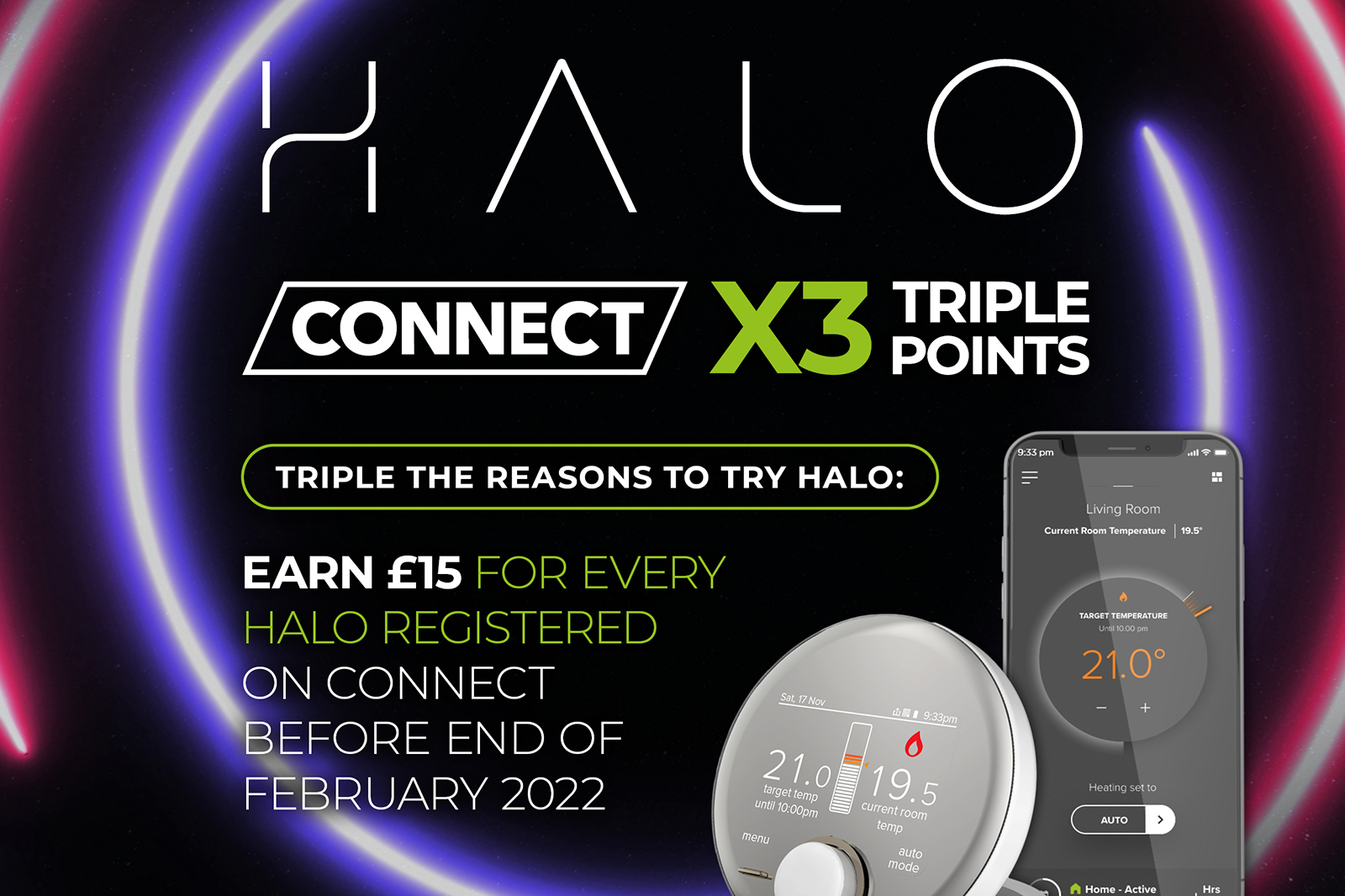 Ideal Heating has announced it will be introducing a points boost for its installers with triple points on Halo smart controls.
Until February 28th 2022, each of the following products registered on installerconnect.com will earn Connect loyalty triple points:
Halo Combi RF
Halo Combi Wi-Fi
Halo Heat & System RF
Halo Heat & System Wi-Fi
This means for every* Halo installation during the promotional period, installers will earn £15 cashback, the equivalent of 45 Connect points.
Connect members can redeem their points against a wide range of rewards; including tools, branded workwear and even Ideal Heating boilers. Points can also be transferred onto a pre-paid Mastercard to spend however they like.**
Luke Pykett, Head of Brand Marketing at Ideal Heating, said: "We're keen to find ways to brighten our loyal installers' days during the winter months and we know how popular our Connect rewards and promotions are.
"The Halo range has proved incredibly popular amongst installers and their customers, so we wanted to introduce this new promotion to celebrate that success and support the remainder of heating season."
The Halo triple points promotion is available only to installers across mainland UK and Northern Ireland.***
*excludes the Halo Lite thermostat range
**A 3% supplier fee and 30 point delivery cost is charged on every B4B Prepaid Mastercard order
***Subject to terms and conditions. Max boilers must be registered with the Ideal System Filter to earn the full Connect points value. Cashback credited in Connect points