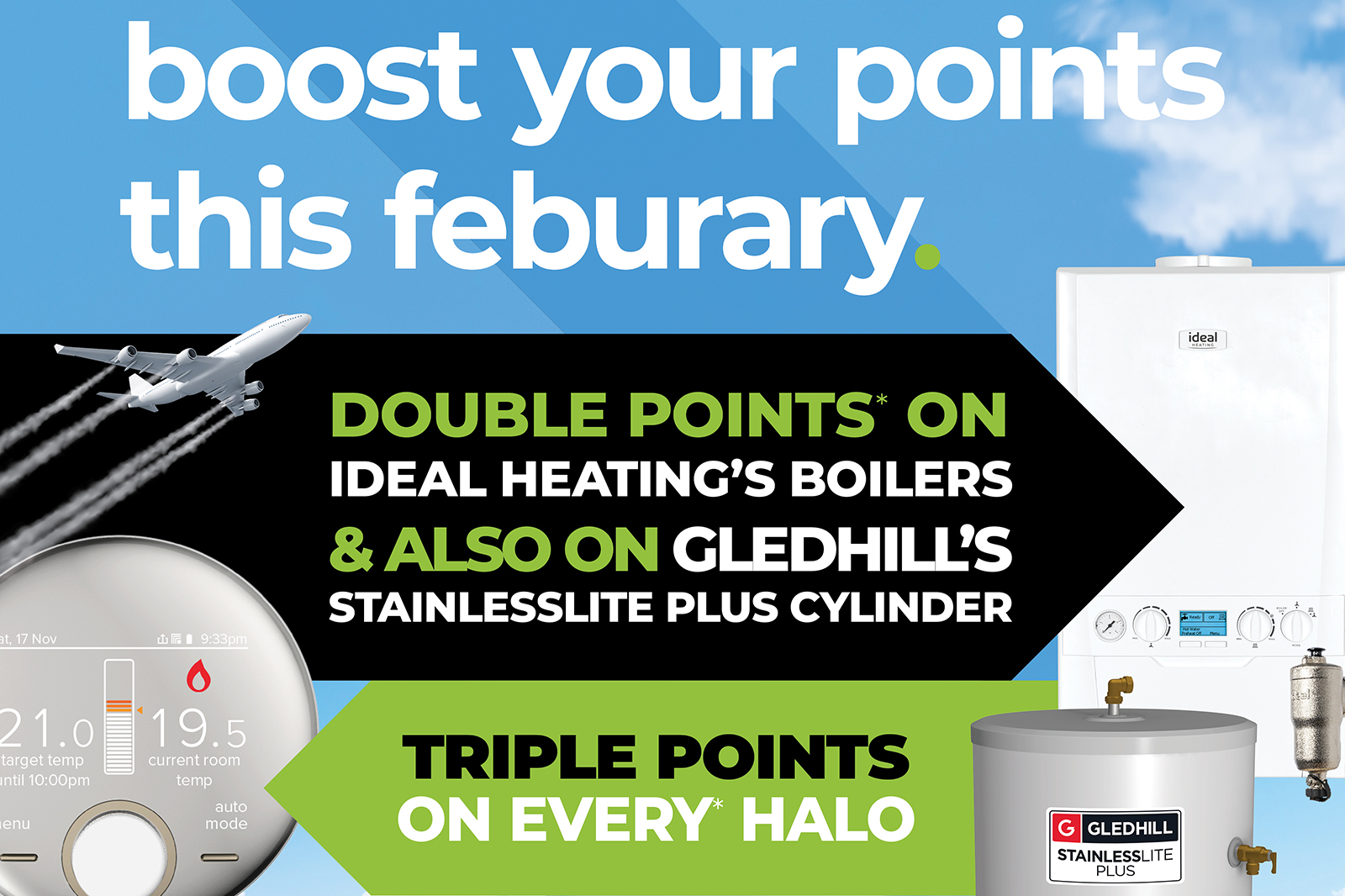 Ideal Heating has announced a new points boost promotion to support its third Premier Club trip which will take heating engineers on another trip of a lifetime.
Throughout February, installers can earn double points on every Logic MAX, Logic +, Vogue or Vogue MAX boiler, as well as the Gledhill Stainless Lite+ cylinder, registered on Connect. In addition, and to support a parallel promotion, triple points will be earned by registering Halo controls.*
Luke Pykett, Head of Brand Marketing at Ideal Heating, said: "Anticipation for the Premier Club adventure is building, both within our Ideal Heating team and amongst our loyal installers. We'll be heading to Las Vegas in May for our second trip, after which we will start to reveal details around our third adventure.
"As it is peak heating season, we feel there is no better time to give everyone a boost with our latest promotion. There are a wide range of products on offer to suit a range of customer needs and for those who won't be joining us in Las Vegas or who can't wait to join another trip, this is their chance to build real momentum and secure their place."
Available to installers across mainland UK and Northern Ireland only, the Premier Club points promotion will run until the end of February.
To find out more, visit www.installerconnect.com
*Selected Halo products include: Halo combi RF, Halo combi Wi-Fi, Halo heat RF, Halo heat Wi-Fi, Halo system RF, Halo system Wi-Fi