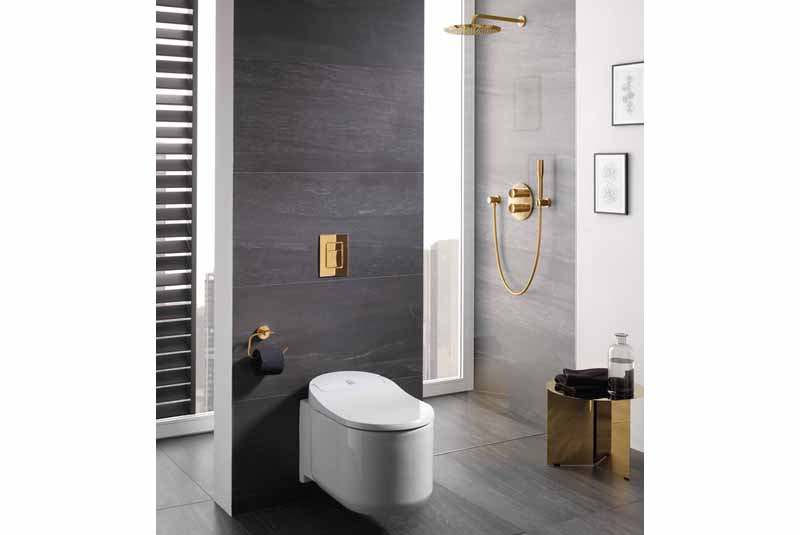 Grohe has announced its latest cashback offer, which runs until 30th September.
The new promotion entitles those who purchase a Grohe Sensia Arena shower toilet through a participating retailer to claim £100 cashback via its online claims form. The cashback offer is eligible for all purchases made between 1st July and 30th September, where a valid proof of purchase is provided. Customers can claim their £100 cashback online until 31st October 2019 by entering their details at www.grohe.co.uk
The Grohe Sensia Arena is described as a state-of-the-art toilet system that is designed to reinvent the modern bathroom. Shower toilets have been the norm in Asia for some time and now they are on the rise in the UK and Europe too, with growth in commercial, hospitality and care settings as well as residential properties too. The increase in popularity is being driven by a greater awareness of the associated health benefits, and it is fast being considered a bathroom staple for those future-proofing their home or already living in a multi-generational household.
"We have seen increased interest in the shower toilet category over the past 18 months and so it seemed like the perfect time to launch a promotion around our cutting-edge product," says Ebru Bircan, Marketing Activation Manager at Grohe UK.