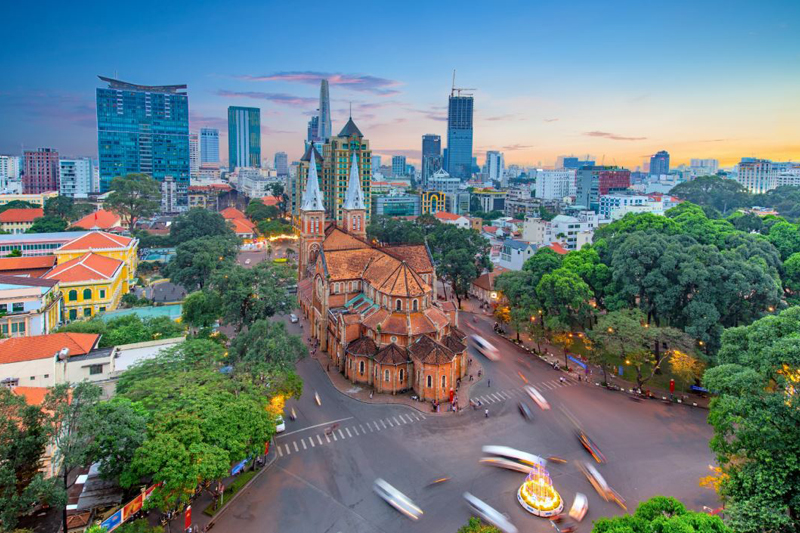 Glow-worm is urging installers to keep registering their installations on Club Energy as the competition for an all-expenses paid holiday to Vietnam hots up.
With 80 pairs of tickets up for grabs, installers are given personalised targets based on previous volumes to compete against similar sized businesses. The best performing installers in each league are placed in the Red Zone – if they stay there all year, they'll be on the way to Vietnam.
An impressive 172 people were on track in Q2, but installers need not be discouraged as there's still everything to play for. Spaces on the trip will be awarded to those who have managed to stay in the Red Zone until the end of the year, so it's still possible to earn a spot in the squad, especially with heating season on the horizon.
Even those who miss out on a seat on the plane will be rewarded, with cash prizes of £100 per quarterly target and a further £300 for all four targets up for grabs.
A recent survey of 300 tradespeople revealed that 39% of gas engineers/plumbers find the cost of booking a holiday a huge barrier to getting away, so initiatives like the Glow-worm Mystery Trip promise to alleviate this pressure for a number of loyal installers.
Spencer Clark, Commercial Director at Glow-worm, said: "There's still time for installers to earn their place on the coveted Mystery Trip. The targets are personalised to make it fair for businesses of all sizes. Spaces are allocated to people in the Red Zone when the promotion closes on December 31st, so consistency is key. For those looking to find out more, our team is on the Glow-worm Mystery Tour around 75 different merchants until October, and can provide more details and a target.
"The lucky winners will be treated to a stay at the luxury InterContinental Saigon hotel, alongside a whole host of activities, including a tour of the city of Saigon (or Ho Chi Minh City) a cooking class with Vietnamese Australian chef Luke Nguyen, and a tour of the lush Mekong Delta region."
www.glow-worm.co.uk/mysterytrip