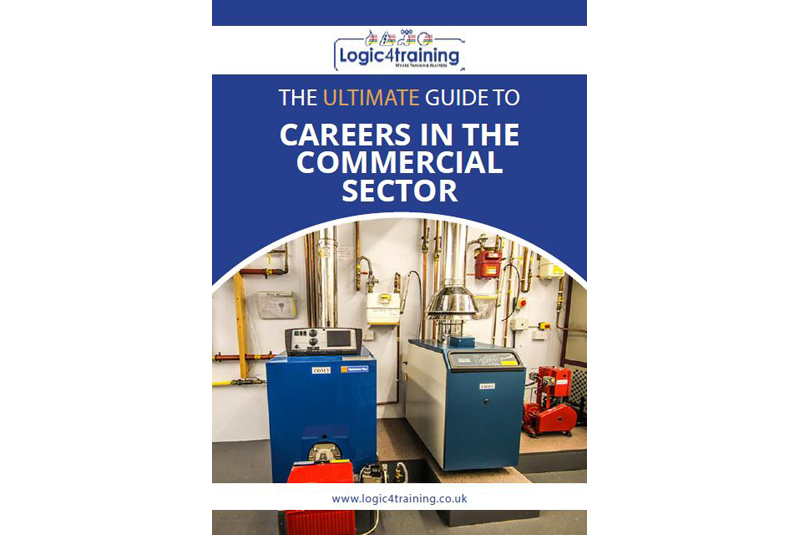 The commercial building construction industry is buoyant, with robust demand for office developments and renewed public sector funding commitments helping to boost growth and create new business streams for ambitious domestic heating engineers looking for a challenge.
To help domestic installers succeed in this environment, Logic4training has launched a new free guide, The Ultimate Guide to Careers in the Commercial Sector, examining the logistics and culture of the commercial sector and offering practical advice.
The guide is packed full of information and advice on how to successfully transition from domestic to commercial, including:
• How to prepare and submit a bid for tender
• Finding work and building relationships
• Demonstrating competence, compliance and health & safety
• Large-scale pricing and budgeting
• Managing increased stock volumes
• Qualifications and training
Mark Krull, Managing Director of Logic4training, said: "In recent years, we've seen some promising growth in the commercial sector and for ambitious domestic installers looking for their next challenge, a move into this area is the logical next step.
"While many experienced installers will already have the core skill set required to upskill to the commercial market, further targeted training is essential to ensure compliance with the increased health and safety requirements of the sector.
"However, as well as extra training, to succeed in this fast-paced and highly rewarding environment heating installers need a comprehensive understanding of the new challenges brought by the commercial sector, which is why we have created The Ultimate Guide to Careers in the Commercial Sector – the latest in our free Ultimate Guide series offering valuable, free advice to building services engineering installers."
Download the free guide here