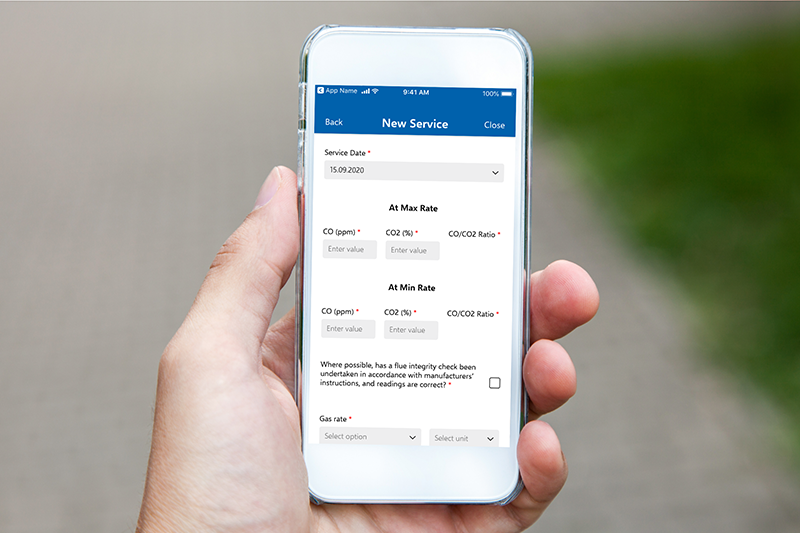 In a significant development for the industry, the Benchmark Checklist is being digitised with new apps to encourage a 'whole life' approach to boiler care.
The checklist has been recognised by the government as an effective means of demonstrating compliance with Building Regulations for boiler installation, commissioning and servicing since its inception in 1999. It is now set for dramatic change with new apps offering data storage and retrieval capability that can be accessed by both heating engineers and homeowners.
Separate apps for installers and homeowners will act as information portals detailing boiler installation and servicing history for the operational lifetime of the boiler. This will make it easier for heating engineers to register boilers and access vital information about servicing and maintenance history before commencing work.
With recent research indicating that over 50% of UK homeowners own a boiler that is out of warranty, it is vital that end-users are educated on the importance of annual servicing. The consumer version of the app, which is scheduled for launch in the coming months, will make sure regular service intervals are planned in – ultimately ensuring that boilers remain within warranty and that heating systems are performing at their most energy efficient levels.
Billy Wilgar, Deputy Chair of the Benchmark Steering Group, comments: "Benchmark has always been more than just a commissioning tool, but its digitisation will enable both heating engineers and homeowners to access vital information about their boilers, plan service intervals and take a whole life approach to boiler care. We believe this digitisation of Benchmark can play a major role in improving standards and the quality of service that heating engineers offer to homeowners.
"The trade version of the app will allow engineers to fill out the checklist digitally on their phone or tablet at the time of installation, with all information being immediately available to homeowners via their own app."
A major benefit of the consumer version of the app will be its impact on servicing. Billy continues: "One of the key issues for homeowners has been the servicing paper trail, which is vital in proving that regular servicing has been undertaken and that the boiler remains within warranty. The new apps will ensure that there is no more looking for bits of paper, no more figuring out what previous work has been done on a boiler – all of the information that engineers and homeowners need will be easily accessible in one place."
In addition, push notifications will alert homeowners when it is time to get their boiler serviced, pointing them in the direction of the engineer who installed their heating system.
Billy continues: "The apps will help strengthen the relationship between the homeowner and the heating engineer, generating trust and repeat servicing business for the engineer – ultimately ensuring that heating systems are performing at their most energy efficient levels."
As part of the Benchmark app launch, engineers are being encouraged to 'Make their Mark' by registering their installations through the app, to demonstrate their work on each and every install and highlight a job well done. It is an opportunity for good and competent engineers to showcase great installations, to stand out and help raise the profile of the plumbing and heating industry.
For more information and to download the app, visit www.benchmark.org.uk