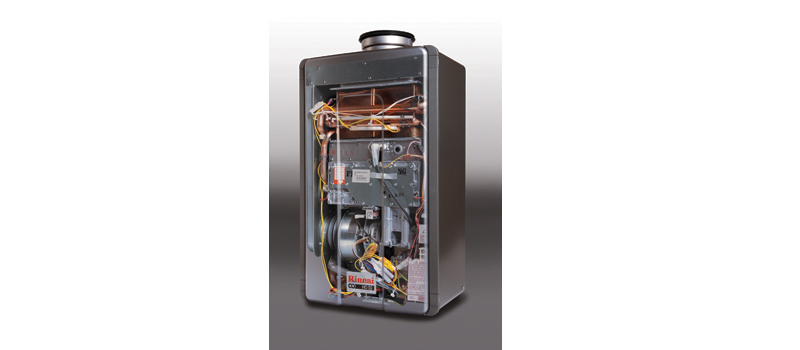 Rinnai is offering a standard sized flue, valued at £139.00, free with every purchase of VCM55 and HD 50 models.
The Rinnai heavy duty HD50i internal water heater is a wall hung, gas fired, continuous flow water heater capable of producing hot water at 770 litres per hour at a 50°C rise.
The HD50i has a 125mm concentric flue which can be extended up to 13m, less 1m per 45° bend.
Compact and reliable, the HD50i operates between 1-10 bar pressure, suitable for mains and systems with boost pumps. Incoming water temperatures of up to 65°C are accepted, making the HD50i suitable for secondary return systems.
The Rinnai HD50i is a fully modulating 54kW unit suitable for commercial, industrial and large domestic installations. The Infinity VCM is also a wall hung, compact water heater capable of supplying 11.4 1/min at 58°C. The unit has the added advantage of a down-firing burner, equalling ultra low NOX emissions of 25ppm.
This offer is open to all direct account holding customers and will last as long as there are stocks of the units and the flues. For more information, email: [email protected]