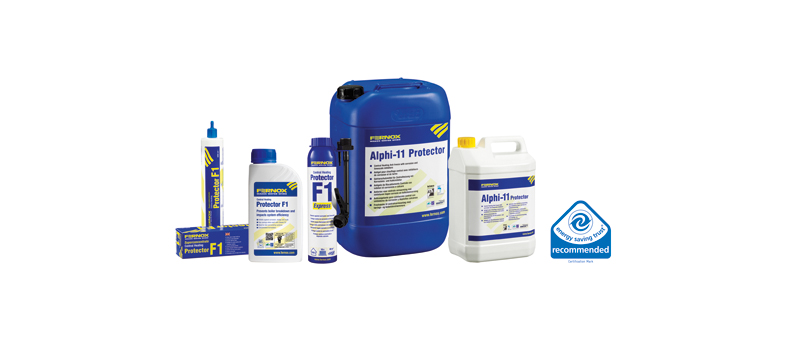 Chemical water treatment manufacturer Fernox has announced that its range of high performance inhibitors has once again successfully passed the annual testing process for energy efficiency, and will continue to carry the 'Energy Saving Trust Recommended' label.
Tested by an independent panel, approved products from the Energy Saving Trust are reviewed annually to ensure the endorsement remains up-to-date, reassuring customers that the products continue to offer market-leading energy efficiency, minimal environmental impact and best value for money.
After extensive testing, Fernox continues to hold approvals across its range of products, including Antifreeze Protector Alphi-1,1 F1 Protector Express and F1 Protector 500ml.
"Only the most efficient products receive approval to carry the 'Energy Saving Trust Recommended' label," explained Francine Wickham, Global Marketing Director at Fernox. "Fernox protectors are highly regarded by professional installers for both performance and reliability. Continued approval from the Energy Saving Trust provides added assurance for homeowners that the Fernox products are both energy efficient and environmentally friendly."
For more information on Fernox's range of protectors as well as other chemical water treatments, visit www.fernox.com