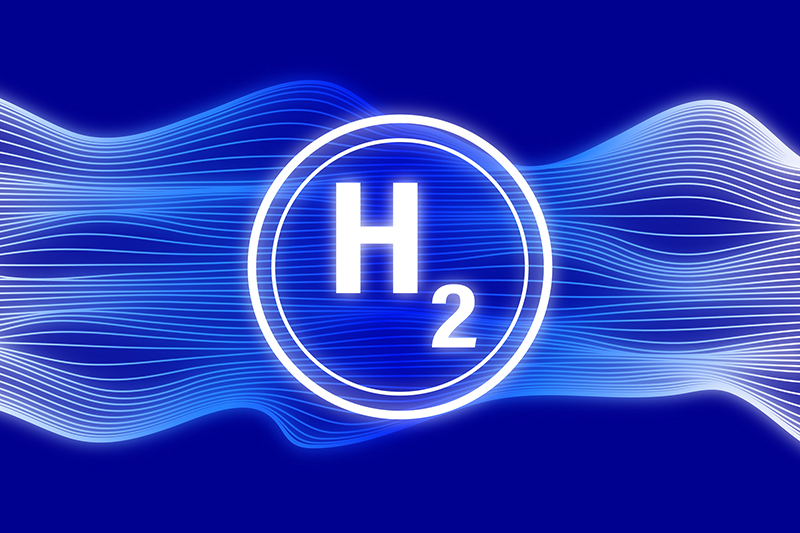 The Department for Business, Energy & Industrial Strategy (BEIS) has appointed a consortium led by Energy & Utility Skills and the Institution of Gas Engineers & Managers (IGEM) to develop domestic and non-domestic hydrogen gas installation standards, competence frameworks and training specifications. The work will be supported by Publicly Available Specification (PAS) standards being developed by the British Standards Institution (BSI) to codify guidance and specifications for ancillary hydrogen gas devices and components. These standards will enable occupied 100% hydrogen heating trials, such as the neighbourhood and village trial outlined in the Prime Minister's Ten Point Plan. The evidence generated from these trials will enable strategic decisions in 2026 on the role of hydrogen for heat, including whether to proceed with a hydrogen heated town. The work is being funded through the BEIS Net Zero Innovation Portfolio (NZIP).
Energy & Utility Skills is partnering with IGEM to develop the installation standards and training specifications to safely enable the repurposing of existing natural gas systems for use with 100% hydrogen in domestic and non-domestic premises.
IGEM will assess hydrogen research and the scientific evidence base to update the IGEM/H/1 Hydrogen Reference Standard and create two new Hydrogen Enabling Standards covering domestic and non-domestic scenarios. Energy & Utility Skills will finalise and implement the Hydrogen Competency Framework by developing an updated and expanded Training Specification, aligned to these new and updated standards developed by IGEM. The work is due to be completed by September 2023.
The development of training and assessment requirements by Energy & Utility Skills and IGEM will help ensure the UK has competent trained engineers to directly support the Government's aim of supporting industry to deliver trials of 100% hydrogen heating. The UK Hydrogen Strategy sets out that BEIS will work with industry to ensure that the right skills are available at the right time to support the growth of hydrogen sector, maximising direct and indirect UK jobs.
Energy and Climate Change Minister, Greg Hands, said: "As we work towards making the UK a world-leading hydrogen economy, it is important we have the right framework in place, and the skilled workforce to make it thrive.
"This programme, backed by over £2 million in funding from the UK Government, will support the development of hydrogen skills and standards in the UK, paving the way for new green job opportunities across the country."
Phil Beach CBE, Chief Executive of Energy & Utility Skills, said: "BEIS first commissioned Energy & Utility Skills in 2020 to develop and deliver a Hydrogen Competency Framework as part of the Hy4Heat programme. This new contract reflects both the quality of the work we have delivered in partnership with IGEM and the importance of driving forward this skills initiative as part of the Green Industrial Revolution. The hydrogen training and assessment framework is not only robust, but also designed by, and fully endorsed by, the gas industry itself."
Oliver Lancaster, Chief Executive of IGEM, added: "The Institution has been at the heart of energy transitions, with lessons learned through our history and the conversion from towns gas to natural gas now being applied in the challenging transition to decarbonise our future and the conversion to green gas. IGEM is passionate about engineering a sustainable gas future and is delighted to collaborate once again with Energy & Utility Skills as a strategic partner in delivering the essential skills, knowledge, competence and standards for occupied hydrogen trials. This ground-breaking work will help to ensure a safe, secure and just transition to a low carbon net zero energy system."