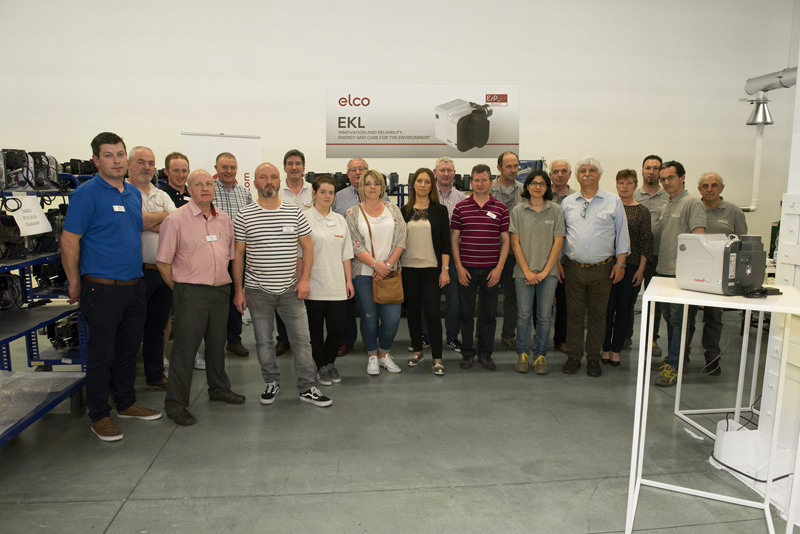 ELCO Burners has welcomed over 200 installers and service engineers to its manufacturing facility in Resana, Italy, to receive training on the company's new range of low NOx EKL burners.
They were the first industry professionals to attend the new course, which includes both theoretical and practical hands-on training, and has been specifically designed for ELCO's new class of low NOx EKL burners. The course also includes a guided tour of ELCO's manufacturing facility, providing detailed information on the assembly process, as well as the company's testing methods prior to a burner leaving the factory.
The EKL burner has been manufactured with installers in mind, featuring a design that aims to be straightforward to fit and maintain. A single Allen Key can be used to remove and adjust key components, including the burner head, while all parts are said to be easy to access, thanks to a dedicated servicing position and a simple layout.
Commenting on the new training course, Giuliano Conticini, Managing Director at ELCO Burners, said: "We were delighted to welcome installers and engineers from the UK and Ireland to our facilities in Italy, in conjunction with Firebird Heating Solutions. It's incredibly important to educate the marketplace on the changes to ErP legislation, and the most effective way of achieving this is through an in-depth course that offers a comprehensive blend of practical and theoretical learning objectives.
"The feedback received from installers and service engineers has been very positive, so we are looking forward to running additional courses with our customer."
For more information on ELCO Burners, visit www.elco-burners.com.