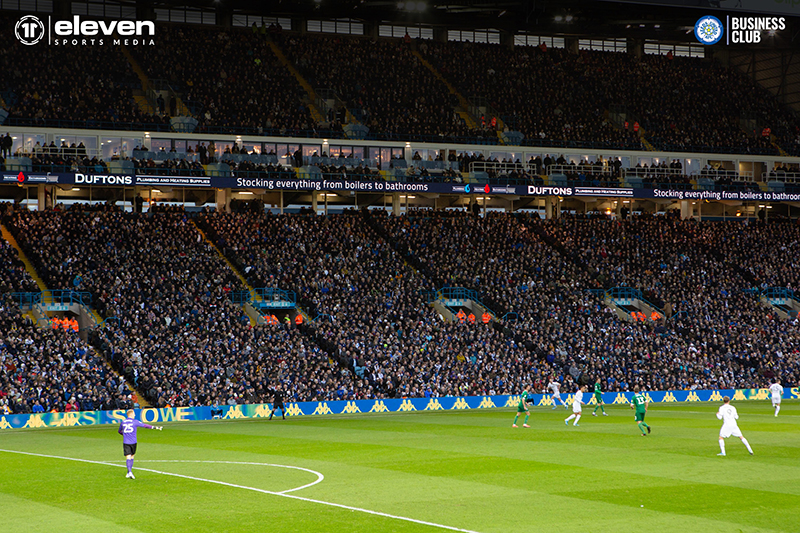 Duftons Plumbing & Heating Supplies has extended its affiliation with Leeds United Football Club following an agreement to renew its Leeds United Business Club partnership with Eleven Sports Media.
The 2020/21 Premier League season will see Duftons enter its fourth season as a Leeds United Business Club partner after committing to the relationship for a further three years.
The Business Club partnership, operated by Eleven Sports Media, provides Duftons with a digital platform through which to promote its services to potential customers every season.
Speaking of the agreement, Duftons' Managing Director, Nigel Fowler, commented: "There has never been a better time to be associated with Leeds United – both from a business perspective and as a fan. Having supported the club since the age of four, I've seen it all. Promotion back to the Premier League is incredibly exciting and we're delighted to be a part of Leeds United's journey. Football has proved to be incredibly resilient in the face of recent challenges and we see it as a really effective platform through which to reach our audience."
Over the past three seasons, Duftons has seen its message delivered to more than 2.1 million cumulative fans at Elland Road, using Eleven Sport's Media's integrated digital content platform to reach fans in the stadium and beyond.
Eleven Sports Media's Jordan Wilson commented: "We're delighted that Duftons has extended their partnership with us. We've worked hard to build a platform that offers value to regional businesses, who would otherwise find it difficult to compete with national and international brands."
As a Business Club partner, Duftons will continue to communicate its message across a breadth of digital platforms, including perimeter LED, StadiumTV, LED ribbon and Eleven Sport's Media's innovative StatTracker tool, which delivers branded live match stats to fans via social media channels.
Nigel Fowler explains why the company has renewed its agreement, saying: "Being a Business Club member creates opportunities to meet likeminded companies and grow our network. Our association with Leeds United has huge value, and Eleven Sports Media offers an enormous amount of support in helping us to maximise that value."