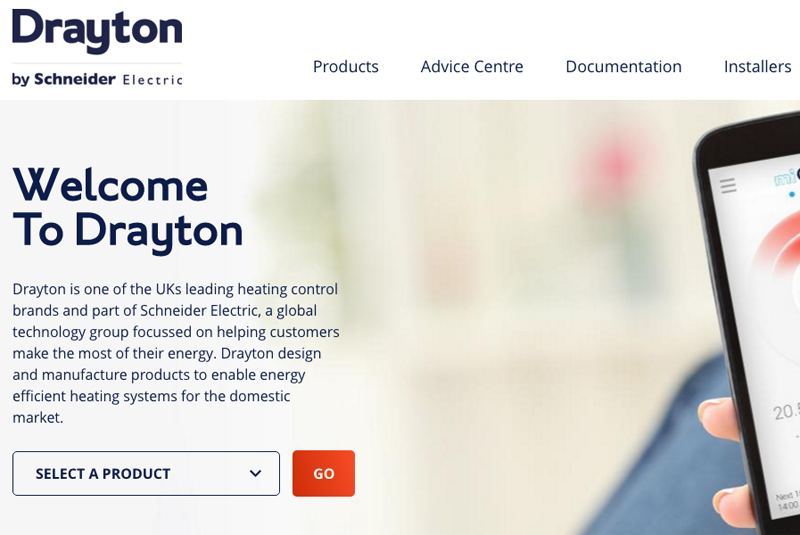 Drayton has recently launched its new mobile-responsive website, which has been designed and developed to provide visitors with up-to-date information on Drayton products.
Packed with new features, including the 'Find an Installer' function to locate loyal installers, the website is a one-stop-shop for all things Drayton.
The website retains all the important instructions, guides and information featured on the previous site, but is now easier to navigate, making it simple for visitors to find what they're looking for via specific tabs or the search bar function from the homepage.
There's also loads of handy information for the homeowner, so you can direct your customers to the website if they want to learn more about energy efficiency and how heating controls work.
Catherine Connolly, Managing Director at Drayton Controls, said: "Everything we design here at Drayton is created with the installer in mind, and that's something we wanted to incorporate in our website.
We've enhanced our dedicated section for installers, where they can access useful information, training modules, wiring diagrams and step-by-step how-to videos all in one place.
"Installers can access Drayton's exclusive 9 Degree Network installer club through the site, and we have a section around ErP too. The site is now smartphone optimised, so installers can view on the go."