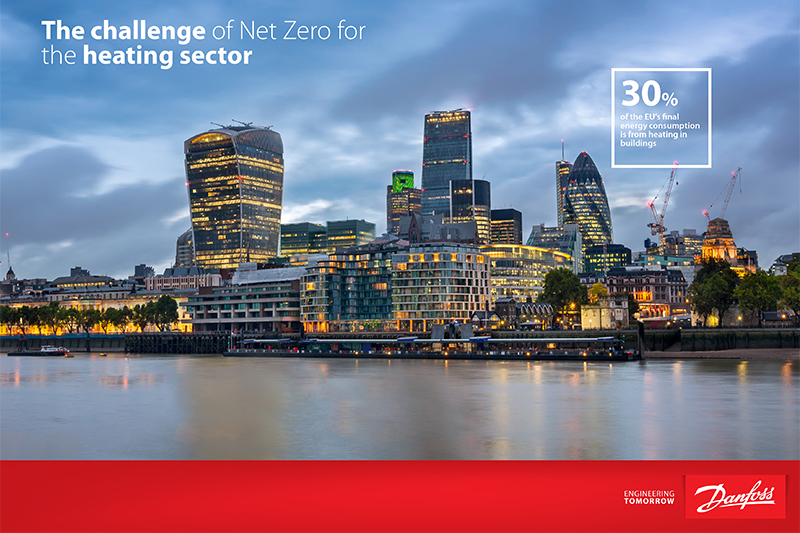 Achieving Net Zero by 2050 is clearly a massive challenge for the heat supply chain as it is estimated that around 90% of the energy for this sector currently comes from fossil fuels. These carbon-emitting fuels must be replaced by a more diverse range of sustainable sources of energy if we are to meet the target.
Danfoss believes the road to Net Zero requires a two-fold approach that looks at the entire system, from source to sink, and identifies energy efficiency potentials along the road.
Read more by downloading the Danfoss Whitepaper, which details some of the solutions available to achieve these ambitious targets.
To download the Whitepaper, click here