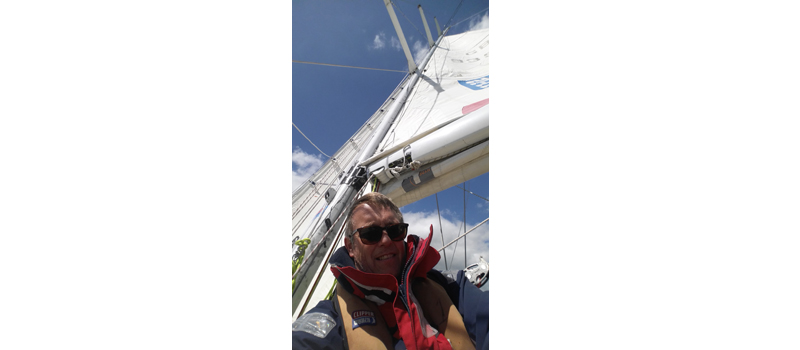 Continental Underfloor has its business roots firmly set on the ground. However, later this month, on 31st October, Founder and Managing Director, Chris Ingram, will take to the ocean to compete in the infamous Clipper Round the World Yacht Race.
The race is the world's longest ocean adventure and is regarded as one of the toughest endurance challenges on the planet. Chris, alongside 16 team members, including the first Canadian female skipper in the race, Diane Reid, will take part in leg three, which sails from Cape Town, South Africa, on 31st October across the Southern Ocean to Albany in Western Australia.
On board ClipperTelemed+, Chris and the multinational crew will take on the Southern Ocean and spend more than three weeks tackling waves often in excess of 60ft, chill temperatures and intense gale force storms. To protect against the elements, Chris and the crew will be wearing an array of specialist equipment, including dry suits. Ahead of his ocean adventure, Chris recently visited Truro High School for Girls, where pupils from Prep 2 put his dry suit to the test. The girls listened to Chris talk about his imminent adventure and then had fun drowning the sailor with water, in a rehearsal for what is in store for Chris!
Chris, who is also Chairman of BEAMA Underfloor Heating, commented: "It's going to be a tough few weeks out on the ocean, but as a keen sailor it's a great privilege to be able to take part in such a world-renowned race. The training and preparation has been intense, but great fun and I would like to thank Truro High School for Girls for helping me test my dry suit. I enjoyed inspiring them by sharing the news of my challenge, and you never know, they might want to take part in the adventure themselves one day! The hardest task is still to come and I'm looking forward to the camaraderie, the team work and the celebration when we reach Western Australia."
Miss Helen Mills, Prep 2 teacher at Truro High School for Girls, added: "We would like to thank Chris for visiting the Prep 2 girls and educating them about his forthcoming Clipper Race. The girls were very surprised by how much kit he needs and loved trying out his various hats and waterproof sleeping bag.  They were also very impressed by how dry Chris stayed after they had given him a soaking!"
Sponsored by Continental Underfloor, Chris has undergone weeks of intensive training, building on his own extensive solo sailing experience and is also hoping to use this challenge to focus attention on the slaughter of whales, for Japanese 'research',  in the Southern Ocean, and the work of the Sea Shepherd organisation in combating this.
For more information about Continental Underfloor, please visit: www.ufh.co.uk.