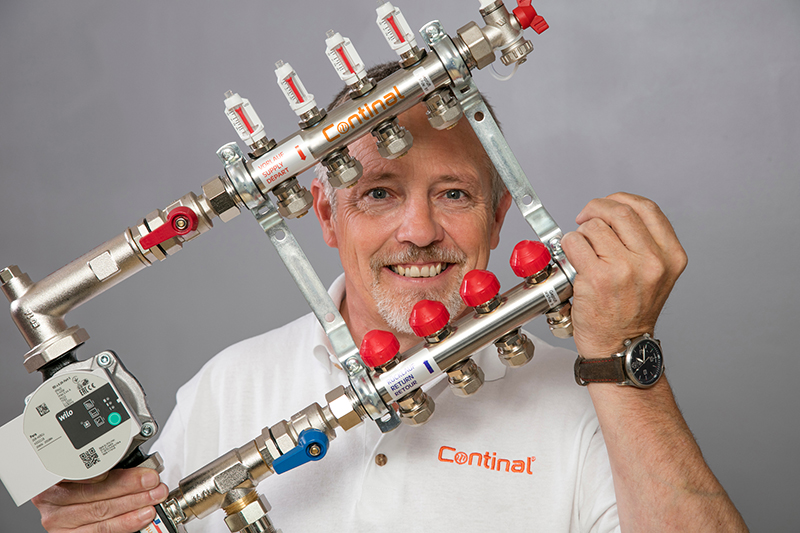 Continental Underfloor has changed its name to Continal Underfloor Heating with effect from 1 September 2020.
The new name reflects the company's recent expansion into Europe. Founder Chris Ingram said: "Over the past three years we have been expanding our family-owned British company into Europe, and now have operations in nine countries, including France, the Netherlands, Spain, Switzerland and Belgium. In doing so we ran into some potential trademark issues that weren't worth fighting, so our European operations were established under the name of Continal Underfloor Heating. As we continue to expand, it makes sense to change our name in the UK to reflect that we are now a single, global company."
Continal Underfloor Heating has enjoyed significant growth in recent months despite the challenges posed by the COVID-19 pandemic. Continal made the decision to continue to operate its team remotely, while ensuring all social distancing measures were in place. The company grew substantially during that time and, as a result, is now actively recruiting for a series of new roles within the business.
Chris said: "We started planning for COVID-19 at the start of January, so when lockdown came we were ready, with plenty of stock and the ability to have everyone working from home almost instantly… Instead of slowing down, keeping people on furlough, or making job cuts, we supported our people, have grown substantially, and actually now have eight vacancies in a variety of roles that we are actively recruiting for."