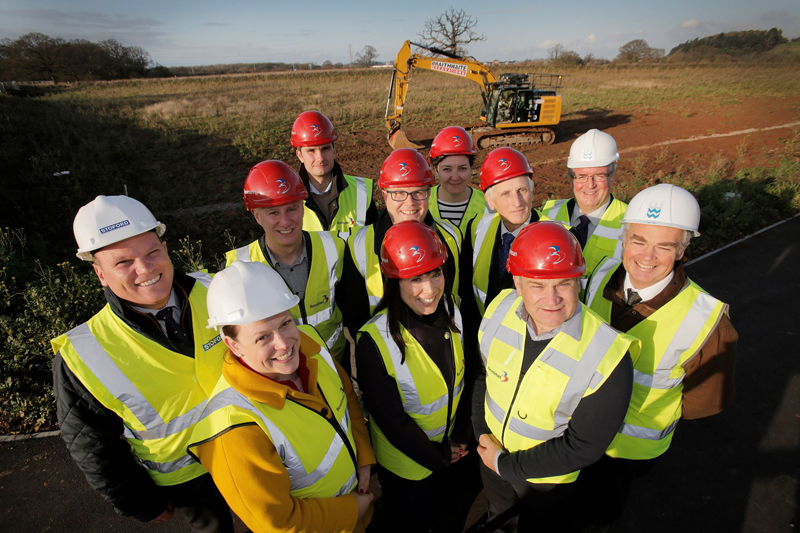 Work has begun on a £20 million environmentally-friendly development that will bring Kohler Mira to Worcestershire.
The parent company of Mira Showers is the fourth occupier to announce its move to Worcester Six this year, and marks a significant investment for the company, which is expanding its UK operations. Kohler Mira already has sites in Gloucester, Cheltenham and Hull, and has selected Worcester Six for the latest phase of its UK growth.
Stoford Developments has appointed Bennimans, a Worcestershire-based contractor to construct the distribution, training and office unit site for the manufacturer. The developer expects to hand over the first phase, a 158,000 sq ft unit, by September 2019. A further 100,000 sq ft of space could be constructed at a later date.
Key to the sustainable development is the inclusion of a large PV solar array on the roof, which should generate up to 1MW and will help towards Kohler Mira's aims to be carbon neutral by 2035.
Wayne Walker, Vice President of Manufacturing – Global Faucets at Kohler Co., said: "This purpose-built facility reflects both our continued investment in the UK and our commitment to sustainability and the environment.
"The new development is a result of both an increase in customer demand and the need to meet future business requirements, and makes us more agile and flexible to consumer needs."
Worcester Six Business Park is located off junction 6 of the M5. It is one of the four key investment sites across the county which Worcestershire County Council and its partners are looking to develop, creating additional jobs.