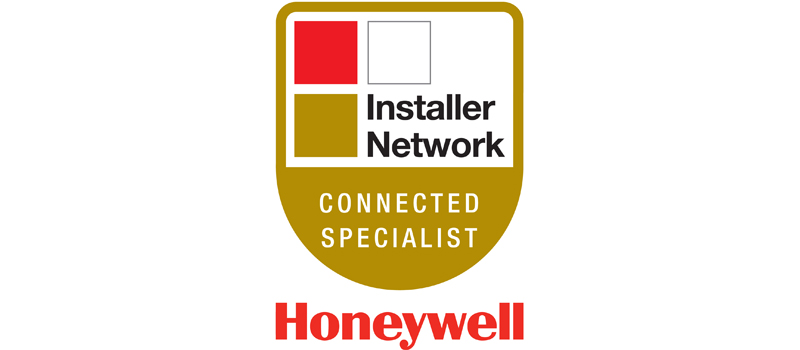 As part of its continued investment in helping drive business to the installer, Honeywell has added a 'Find a Connected Specialist' section to its website. The search tool allows homeowners to find smart installers in their area who have expertise in specifying and installing connected heating controls.
The tool was developed after Honeywell found that 40% of the traffic to its website was coming from the consumer, looking for advice on heating controls and an installer in their area. What's more, a Honeywell survey revealed that when it comes to smart heating controls, 70% of homeowners use the internet as their first port-of-call to find a smart installer.
In order to become listed as a connected specialist, installers must be a member of the Honeywell Installer Network and complete Honeywell's dedicated online YouLearn training course. They must also have experience of installing two evohome thermostats.
Andy Mansfield, marketing communications manager at Honeywell, comments: "We know that smart heating controls are here to stay, with the number of North American and European homes with a smart thermostat expected to reached 38.2 million in 2019, so we wanted to help ensure installers in the UK can capitalise on this opportunity.
"One thing our research showed is that the homeowner doesn't yet know who to look for when it comes to installing smart home technology. So, by adding an easy-to-navigate, connected specialist section to the website, it will not only help guide them to a trusted smart installer, but also drive business directly to installers themselves."
One of the first installers to sign up was Matthew Soar of Multifuel Heating & Plumbing in Reading, who said: "Not only does being listed help drive quality business leads directly to you, it also allows you to get closer access to the Honeywell experts, who can provide all the help and advice you need, whenever you need it, around fitting smart, connected controls.
"Investing the time to take the training and qualify is definitely worth it – I recommend every installer becomes a Honeywell Connected Specialist!"
For more information on becoming a Honeywell Connected Specialist, visit
honeywelluk.com/professional-zone/installer-network