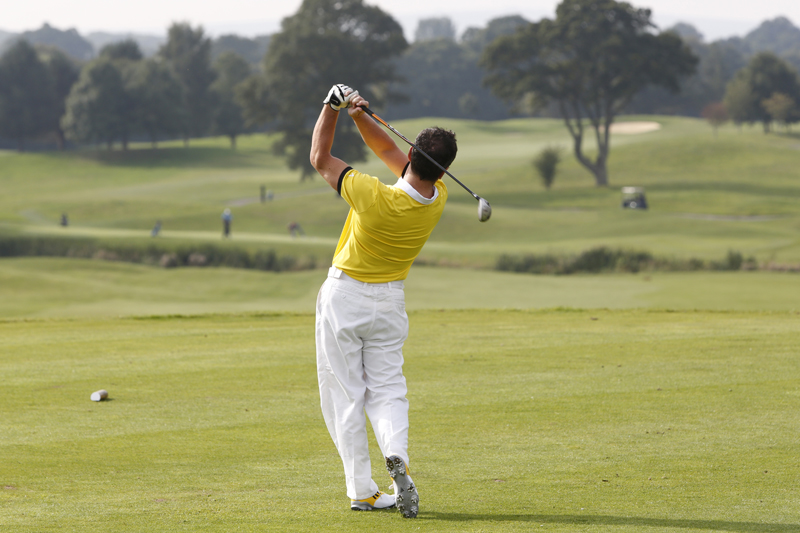 The 2019 Golf Classic tournament is hotting up along with the weather as teams play across the country to secure their place in the fourth round. Several matches have been closely contested in round three, with several playing extra holes to get a result.
The historic Harry S. Colt designed Ladbrook Park Golf Club in Solihull was the setting for one exciting match. As the name suggests, Ladbrook Park is classified as parkland and has a brook meandering through its 144 acres. This brook comes into play on at least 11 of the 18 holes making for a challenging game for teams from 'No Fear Maintenance' and the 'Gas Centre' as they competed for a place in the next round.
Tim Smith and Dave Saunders 'Gas Centre' played well but were edged by Tim Fear of 'No Fear Maintenance' and James Dean of 'Tile Elite'. Commenting on the win, Tim Fear said: "The weather was challenging but it was lovely to go to a course we have never played before and meet some really nice guys in the business. We will definitely go back to Ladbrook Park in the future, but for now our sights are set on round four."
The Golf Classic is the annual construction industry five round knock-out tournament sponsored by Marley Plumbing and Drainage. Teams play regionally for a place in the Grand Final, which takes place in September at The Belfry – the world famous golf resort which has hosted the Ryder Cup a record four times on its legendary Brabazon Course. Finalists enjoy free golf, a gala dinner, prize-giving and overnight stay.