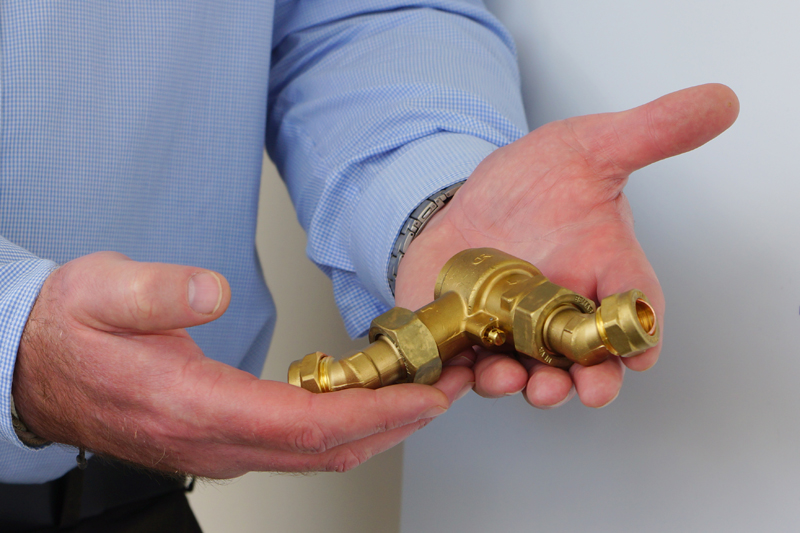 Teddington has revealed its CombiSave product has received a water-efficiency endorsement by being awarded with the 'Waterwise Recommended Checkmark'.
Waterwise, the independent authority on water efficiency in the UK and Europe, runs the Waterwise Recommended Checkmark scheme to highlight the most water-efficient products and services in the UK.
The CombiSave is a thermostatically controlled valve which automatically controls the flow of water every time a hot tap is turned on, allowing the boiler to heat the water faster and only returning the flow to normal once a usable temperature is reached.
The time it takes for water to heat up, is reportedly reduced by almost half, saving homeowners money on utility bills and helping the environment by reducing water waste and carbon emissions.
Kenneth Maxwell, Sales Manager at Teddington, said: "It's great to be recognised with the Waterwise Recommended Checkmark, which endorses the CombiSave during an important time for homeowners, who must strive to be as water-efficient as possible amid record-breaking temperatures.
"The increase in heat increases consumer demand for water, so water conservation is essential. Investing in a CombiSave is therefore a win-win for both the consumer and installer. Homeowners can save water and money on their utility bills, while plumbers and heating technicians can demonstrate water-saving benefits to their customers while gaining a new income stream."
Aaron Burton, Director of Policy and Innovation at Waterwise, added: "The CombiSave product addresses a real source of wasted water in the home. It's a great combination of water saving whilst keeping the same level of performance, which is what water efficiency is all about. This is particularly important with the hot weather and hosepipe bans currently affecting the UK and Ireland."