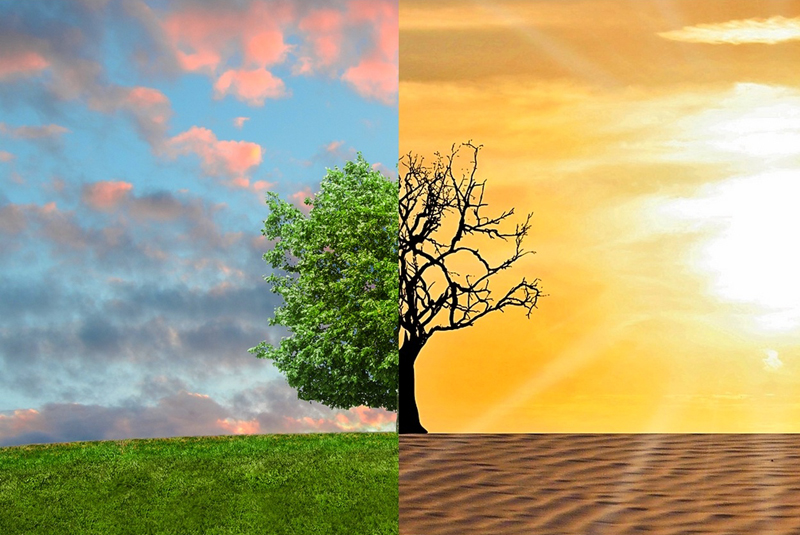 Former Government Minister Mike Foster, who now works for the Energy and Utilities Alliance (EUA), has slammed the Committee on Climate Change for "living on another planet not trying to save the one we have" in his response to its latest report on low carbon heating.
Mr Foster took a deliberate swipe at the CCC's Chief Executive, Chris Stark, for what he describes as "rank hypocrisy" in advocating other people can't have a gas boiler while he continues to do so.
Mr Foster, who voted for the Climate Change Act, said: "The authors of this report are living on another planet when they should be giving realistic options on how to save this one. Some of the suggestions simply don't reflect how people actually live in their homes.
"We absolutely have to reduce our carbon emissions but we need to take people with us on that journey. Banning gas boilers is a stupid thing to do. We need to change the type of gas to a low carbon version, such as biomethane or hydrogen. The focus should be on future proofing homes, not banning something prematurely. So gas grid connections, using biomethane or hydrogen, should still be part of the mix, not banned.
"That way we keep the convenience and affordability of a gas boiler without the carbon. Instead, it seems, the Committee listen to their friends from the heat pump industry and plug their appliances instead. Ironically, that means using electricity generated in gas-fired power stations. I have to question why the Committee are so keen on fitting heat pumps when so many other, more economically viable options exist.
"I have to also make the point that it is rank hypocrisy for the CEO to be using a gas boiler whilst advocating others can't. The excuse that it would be difficult and therefore expensive to replace his own boiler is a bit rich; he earns considerably more than average. If he can't afford to put his money where his mouth is, then how can others be expected to pay?
"And this matters, because if the public start to turn against action on climate change because of the antics of this Committee, then the very poorest and most vulnerable on our planet with suffer the most. For me, that is simply unacceptable."
IGEM's response
IGEM has also pushed back against the report recommending no new homes be connected to gas by 2025, stating that this seems to contradict the CCC's earlier report, published just three months ago, which says the gas grid has a key role to play in the decarbonisation of heat through hydrogen.
That report, published in November 2018, predicted that hydrogen will play a substantial role in the country's long-term progression to a decarbonised power, heat and transport system.
Ian McCluskey, IGEM's Head of Technical Services and Policy, said: "We do not agree with the recommendation that no new houses built after 2025 should be connected to the gas grid and we would urge the government not to rule out any options lest it impact on the long-term feasibility of a no regrets solution to the decarbonisation of heat."
The report, UK housing: Fit for the future?, states new homes should be fitted with low-carbon heating systems such as heat pumps, or connected to low-carbon heat networks, "by 2025 at the latest". However, heat networks currently provide just 2% of UK heat demand and heat pumps cost far more than the average domestic gas connection.
"Research has shown that 90% of consumers can't or won't be prepared to pay for alternative low-carbon heating systems," said Mr McCluskey. "And while air source heat pumps are expected to become cheaper in the future, they currently cost £6,000 to £7,000.
"Britain has one of the most advanced and efficient gas infrastructure networks in the world with 23.2 million customers connected to 284,000km of pipeline, including almost 85% of homes. The distribution networks alone are worth over £17 billion and the industry contributes £2.37 billion gross value added (GVA) to the UK economy.
"The existence of the gas grid does not preclude other solutions for decarbonisation. Hydrogen can play a valuable role as part of the heating solution for UK buildings in combination with hybrid heat system solutions and more energy efficient homes. These latest recommendations make that future less likely and more difficult to achieve."
IGEM is already working with the Department for Business, Energy and Industrial Strategy (BEIS) on its £25 million Hy4Heat programme, which is looking at the potential to introduce hydrogen into homes beyond the emergency control valve. As part of this programme, appliance manufacturers are developing new boilers, cookers and fires to run on hydrogen.
Mr McCluskey added: "The gas industry is committed to developing a range of low carbon solutions to decarbonise the energy system now, as well as recognising the need to ensure public engagement and safety considerations long into the future."
However, IGEM has welcomed the report's recommendations regarding the skills gap and agrees action must be taken to train designers, builders and installers in low carbon heating, energy and water efficiency, ventilation and thermal comfort in order to design homes fit for the future.
IGEM also welcomes the recommendations around compliance in light of the 2018 Hackitt Review of building regulations and fire safety. In recognition of the indifference around build quality and confusion over roles and responsibilities, IGEM, together with the other Professional Engineering Institutions and the Engineering Council, is developing a contextualised standard for Chartered and Incorporated Engineers working on High Risk Residential Buildings (HRRBs).
To read the report, click here