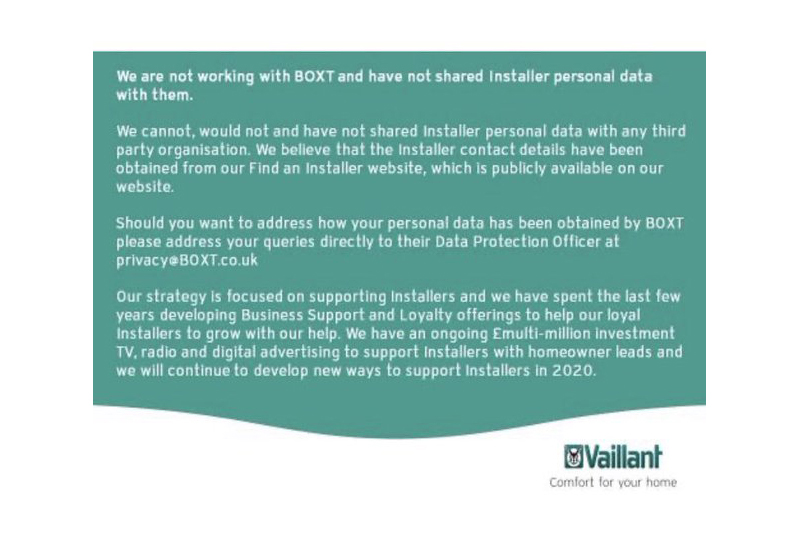 If you're not on social media, you may have missed the story that broke yesterday regarding Vaillant and BOXT.
A number of Vaillant installers received emails stating: "BOXT are delighted to announce that we are now working with Vaillant Boilers!"
The email went on to say: "The BOXT network of accredited installers is now expanding to include Vaillant engineers. We only work with the very best engineers around the country and have been recommended to you as one of Vaillant's outstanding engineers…"
The reaction of many independent installers on Twitter has been less than positive towards BOXT, and there was a great deal of consternation about a working relationship with Vaillant.
Tweets from Vaillant staff began to appear during the course of the day detailing the company's position…
I can guarantee you all that @vaillantuk are not working with @Boxt_Clever. We are looking into this at HQ and have not issued any data to them
Out strategy is and has always been to #ProudlySupportInstallers

— Si Whysall (@S1Whysall) October 16, 2019
… followed by a post from the official Twitter account…
We can confirm that @vaillantUK is NOT working with @BOXT_CLEVER and has not shared any installer personal data with this organisation. We firmly stand by our ethos of proudly supporting our installers. We understand that you have questions and we will issue a full statement soon

— Vaillant UK (@vaillantuk) October 16, 2019
… and a statement on the Vaillant UK LinkedIn account…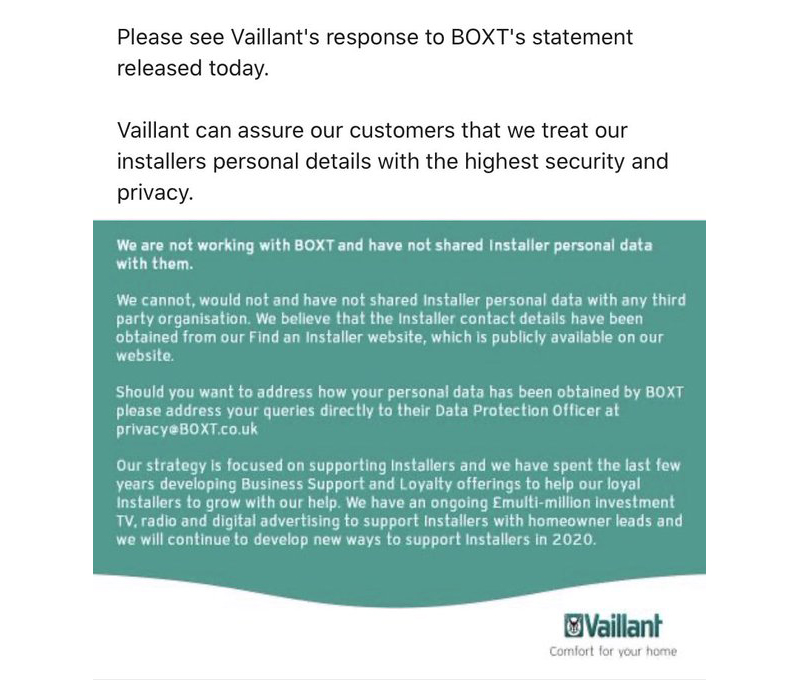 We will be updating this story as and when we have further information.